'She's Nuts!' Bethenny Frankel Slams Sonja Morgan's 'Delusions' In New 'RHONY' Sneak Peek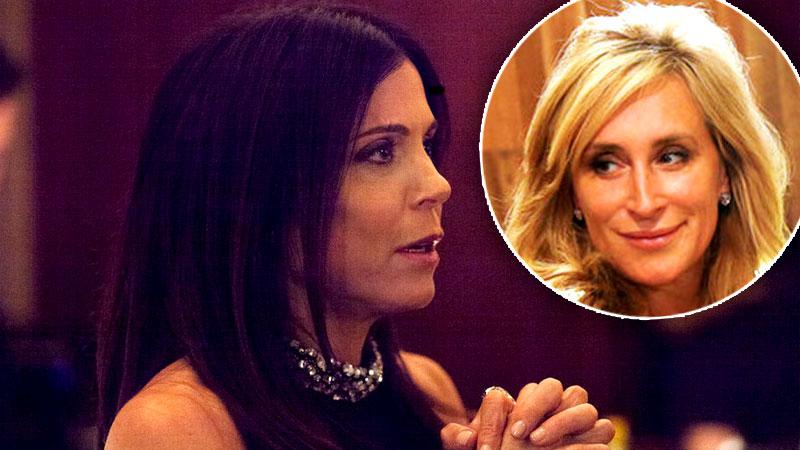 Bethenny Frankel is back in the mix with The Real Housewives of New York City and she's not keeping quiet, speaking out to slam co-star Sonja Morgan!
As the women all get together they are discussing and dissing Morgan's life, saying she has "10,000 things" going on but nothing is coming to fruition.
"That's really delusions of grandeur," Frankel says about her busy Bravo co-star.
What's more, she says that she wishes the other women had been more forthcoming when dishing on Morgan.
Article continues below advertisement
"They wanted to say so much more…I felt like they were saying 'It's cute for you that you think she's sane, but soon enough you're going to find out that we think she's nuts.'"
So Frankel volunteers to help her, saying: "It sounds like what she needs is to get organized. Sonja needs a come to Jesus, maybe I'll give her a come to Jesus."
But Heather Thompson has a warning: "Good luck because I've been down that road with Sonja and I can tell you from personal experience it's a long road to nowhere."
The Real Housewives of New York City airs Tuesday on Bravo at 9/8c.
Watch the clip here: