Big Apple Battle! 'Shocked' Ramona Singer Felt 'Verbally Beat Up' After Bethenny Frankel Lashes Out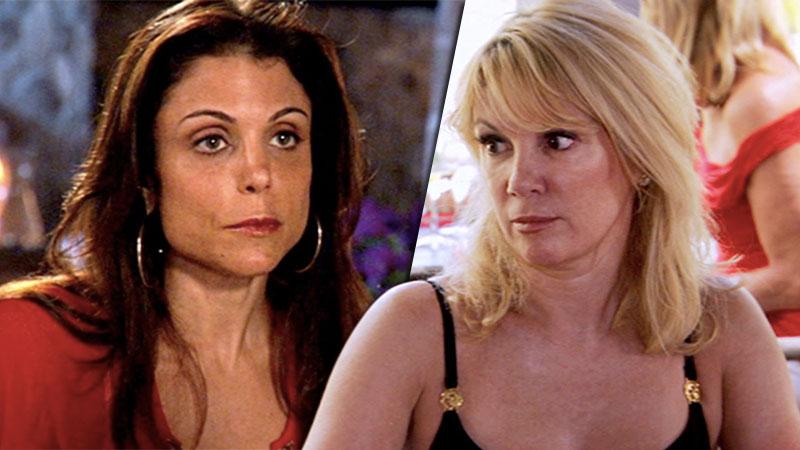 Bethenny Frankel and Ramona Singer have opened up about their explosive fight on the previous episode of The Real Housewives of New York City.
"I guess this episode is why the promos say, 'The B is back,'" Frankel wrote in her Bravo blog .
"I was a little intense in this episode. It was slightly overwhelming walking into a new dynamic of eight women. I run in smaller circles, and I'm fairly guarded when it comes to new people. I have had some negative interactions with Ramona in the past, and I did not know what to expect."
Article continues below advertisement
Frankel and Singer had a typically vicious housewives fight, but the newly returned cast member seems to be taking it all in stride.
"Ramona was hilarious by the fence. Between Ramona and myself, I'm not sure who is crazier!" wrote Frankel. "You know Ramona wears granny panties, since she was so defensive. Maybe now that she's single, she'll step it up! It's also nice to see Ramona being a little more humble and calm. What she has gone through seems brutal!"
But Frankel's intensity was clearly a little scary for Singer.
"I was surprised when I invited everyone to the lunch that I was hosting in honor of Dorinda that it turned into an argument with Bethenny," she explained in her own Bravo blog.
"Was she right? Was I right? It really doesn't matter who was right or wrong. To me, what matters is to get past it and just work it out," insisted Singer. "That's why I ran after Bethenny. I wanted to patch things up. I was shocked by her anger toward me. I felt verbally beat up by her and very hurt."