Exclusive
TMI! Bethenny Frankel Reveals Self-Pleasure Habits In Shocking New Book: 'I Use Jacuzzi Jets,' Didn't Get Off Until Age 31!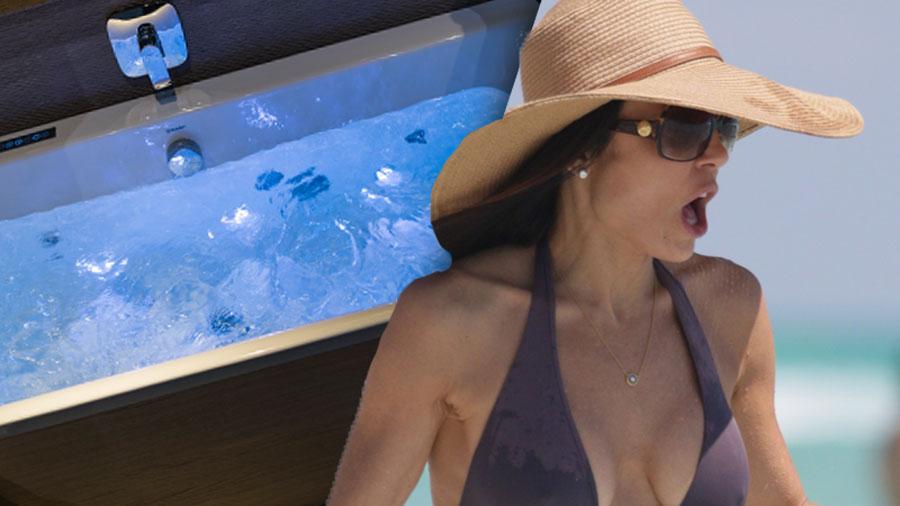 After her sudden split from handsome boy toy Mac Cerussi, Bethenny Frankel is single once again. But The Real Housewives of New York star knows how to have some frisky fun all alone.
In her upcoming advice book, I Suck at Relationships So You Don't Have To, the 44-year-old mom of Bryn, 4, reveals that she is a big fan of using her hand.
"I think masturbation is the ultimate way to get to know yourself," she writes in her eighth tome, out April 14. "You can learn, at your own pace, exactly where you like to be touched, what turns you on, what you don't like, and how you have an orgasm."
Article continues below advertisement
Frankel, who is still in the midst of a messy divorce from ex Jason Hoppy, admits she didn't begin masturbating until she was 31 years old.
"I just didn't occur to me," she explains. "A guy I was dating once said to me, 'You need to get a toy.' I tried it, and it really does work."
In addition to picking up her pulsating playthings, the divorcee says she loves to get intimate with herself in the tub.
"I've also used the jets on the Jacuzzi in a hotel, just FYI," she claims.
Masturbation isn't just a stress release and relaxation tool, Frankel argues; regular personal practice will lead to more satisfying sex with a partner.
"It tunes you up and increases your sensitivity and sexual awareness, so you can be a more responsive (and orgasmic) partner. And if you tell your partner about it? It sounds naughty, in a good way, and it might just make "regular" sex better!" she writes.
"Explore your body. Touch everywhere, not just in the obvious spots. Literally love yourself!"