Here Comes Trouble? Mama June Announces Daughter Anna's Second Pregnancy, Says She's 'Too Young'​ For Another Child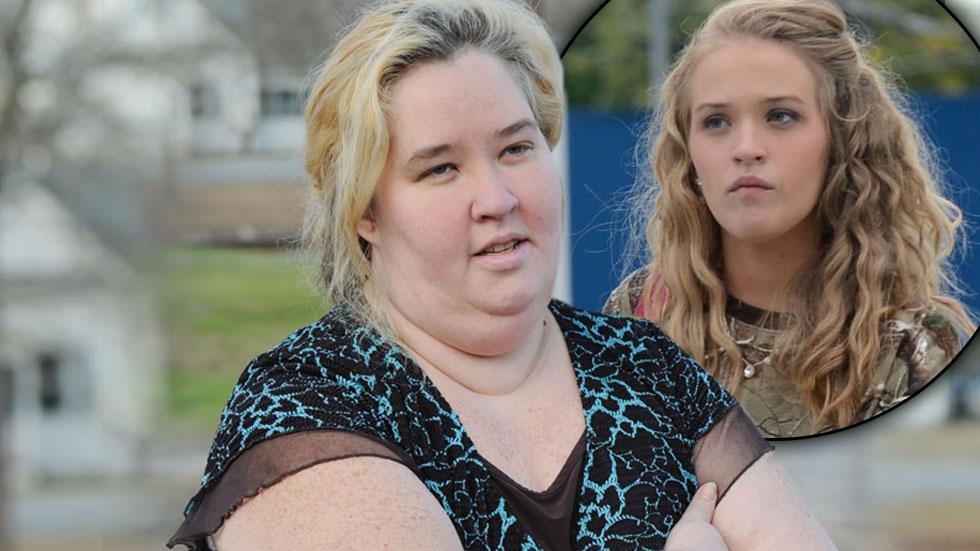 Mama June seems to have buried the hatchet with daughter Anna Shannon Cardwell, expressing her maternal instincts and concern after announcing her eldest daughter's second pregnancy.
The former Here Comes Honey Boo Boo front woman took to Instagram to share her daughter's big news on Saturday, April 25:
"Well guess who will b a gigi and aunts again in December we will," Mama June, captioned a darling photos of her daughters. "@annamarie35 texted me late last night and told me she was 6 wks as of thursday."
Article continues below advertisement
However, Mama June's glee in becoming a "gigi" once more comes along with some concern as well.
https://instagram.com/p/15rs9qB5Sh/?taken-by=real_honeybooboo_mamajune31054
"They r too young to have another one i will support her and Michael but katilyn will always b gigis first baby," she added to her caption. "im not going to sugar coat its im nervous for them as i know they r struggling with just them and katilyn right now and adding another one is going b hard," Shannon continued. "And they r in different state for me to help her out like i was able to help alot with katilyn but going to try to b supportive as possible ....congrats @annamarie35 @cardwellmichael #gigisbaby#2."
MORE ON:
Here Comes Honey Boo Boo
Mama June and Anna have had their fair share of disagreements in the past. Just last year, the mother-daughter duo went head-to-head when word got out that Mama June had rekindled her relationship with convicted child molester Mark McDaniel.
June's little "Chickadee" went on air with Dr. Phil to express her disgust in the matter, sharing her claims that McDaniel had molested her as a child.
Of course, Mama June soon shot back, explaining her side of the story to Dr. Phil and assuring fans that she was not dating McDaniel again.
Will these two be able to work things out as Anna goes through her second pregnancy? Let us know in the comments below!