Must-Watch: New Zealand X Factor Judges Willy Moon & Natalia In Shocking Bullying Rant Of Contestant That Got Them Fired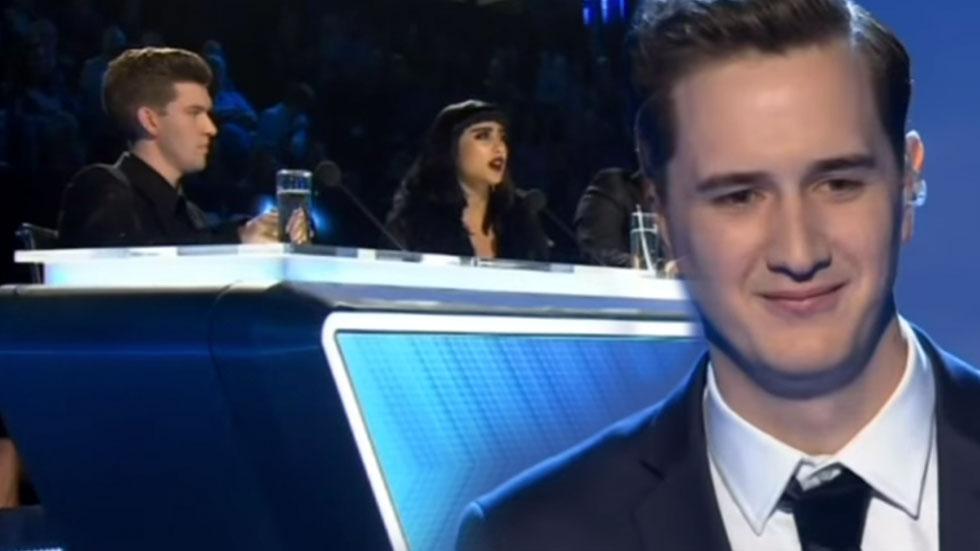 X Factor New Zealand judges Willy Moon and Natalia Kills were fired from the show Monday, after cruelly tearing apart a contestant named Joe Irvine on the latest edition.
The married couple -- Moon, a regular judge, and Kills, who had a guest spot on the evening -- were holding court when contestant Joe Irvine sang "Cry Me a River," drawing immediate fury from both in uncomfortable form.
Kills lied up to her name, chastising Irvine for what she said was his unabashed copying of Moon, who came to prominence through MySpace five years ago, and has put out an album and an EP since.
Article continues below advertisement
She told him, "Ladies and gentleman, I'm just going to state the obvious: We have a doppelgänger in our midst. As an artist who respects creative integrity and intellectual property, I am disgusted with how much you have copied my husband.
"From the hair, to the suit, do you not have any value or respect for originality? You're a laughingstock, it's cheesy, it's disgusting, I personally found it absolutely artistically atrocious.
And for the parting shot, she said she was "embarrassed to be sitting here in your presence, having to even dignify you with an answer of my opinion."
As if that wasn't demoralizing enough, Moon then twisted the knife with a slew of personal insults that had nothing to do with Irvine's performance.
Watch the video on RadarOnline.com
He said, "To me it just seems a little bit cheap and absurd -- it's like Norman Bates dressing up in his mother's clothing, it's just a little bit creepy -- I feel like you're going to stitch someone's skin to your face and then kill everybody in the audience."
Article continues below advertisement
At this point, even the audience was getting upset at the mean-spirited words coming from both judges, but Kills continued hammering Irvine, who had a deer-in-the-headlights expression on his face during the humiliating dialogue.
"I'm going to say it: it's disgusting," Kills said, telling Irvine, "You make me sick ... you have no identity. I can't stand it. I'm ashamed to be here."
Kills won't ever have to be ashamed to be on the show again, as she and Moon were swiftly terminated from their duties on the Simon Cowell spin-off.
MediaWorks chief executive Mark Weldon, calling the couple's remarks "completely unacceptable," said that the show "no longer has confidence that Kills and Moon are the right people to perform the role of X Factor judges and they will leave the show, effective immediately.
"While the judges on X Factor are expected to provide critiques of the performances, we will not tolerate such destructive tirades from any of the judges. Contestants put their all into this competition and they should expect to receive feedback and criticism that is professional and constructive."
As for Irvine, he wound up getting support from internationally-famous pop star Ed Sheeran, who tweeted him, "Don't worry about what anyone else says man. Enjoy yourself with it, that's what singing is about, not what other people think."
Irvin took to his own page to write, "I love you all thank you all so much for your support its a big thing to me I really appreciate all the kindness and support."