Exclusive
Tyler Baltierra: 'I Was Hesitant' To Reveal Sex Abuse Secret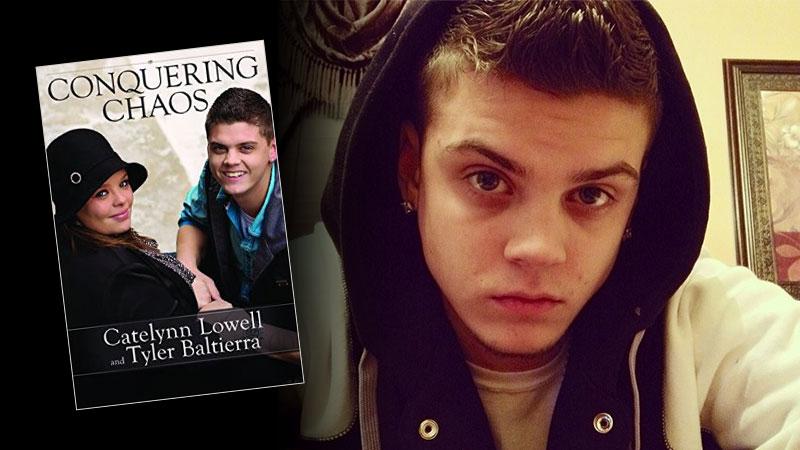 In his new memoir, Tyler Baltierra reveals he was sexually abused at just 9 years old. But when the reality star began writing Conquering Chaos with fiancé Catelynn Lowell, he wasn't sure he wanted to include the dark memory in its pages.
"At first, I was hesitant," he admits to RadarOnline.com in an exclusive interview.
But after some reflection, he decided to go public to his millions of fans.
"I was like, 'You know what, I'm going to put everything in there,'" he says. "This is my life, this is my story. This is my reality. The more authentic I am in the book, the more the audience will be able to connect with me on a personal level."
Article continues below advertisement
And, Lowell adds, the more he can help supporters who may have survived a similar trauma.
"I feel like it's going to educate people about things that can happen to boys," the 23-year-old mom of Novalee, 2 months, tells RadarOnline.com. (The couple famously placed their 5-year-old daughter Carly in an adoptive family after her birth.)
"We hear a lot about sexual abuse happening to girls, but it's not spoken about with boys being victims," Baltierra points out. "The bottom line is, it happens. For any other guy who went through it, you're not alone."
As RadarOnline.com exclusively reported earlier this week, the 23-year-old claims he was molested by his older sister's friend as a young boy.
After hanging out with a group in the friend's home, "for some reason or another, everyone else left but this older girl and me," he writes in the book, now available online and in bookstores. "For the next several hours, it was sex act after sex act after sex act. It went on all day. She had us doing everything she could think of, one thing after another."
Article continues below advertisement
Despite feeling scared and confused after the incident, Baltierra didn't confide in his parents.
"The earlier you do a sexual act when you're a boy, it's cool. I didn't know how wrong it really was," he explains. "I started bragging about it to friends to see the reaction."
He later sought emotional help in therapy and is now at peace with his past.
"I learned that usually the abuser was once the victim…. I'm assuming the girl was a victim herself," he says. "I realized 'Wow, she's not a weird sicko, she was taught that by an adult in her life. "
"I don't blame her. I forgive her completely."
He recently thanked Twitter followers for their kind words after his brave confession.
"Honestly just talking openly about the molestation & hearing everyone's relatable feedback helps," he told one fan on March 3. "Means a lot to me."