Prison Pen Pals! Melissa Gorga Claims She's Written To Teresa Giudice — But Has She Answered?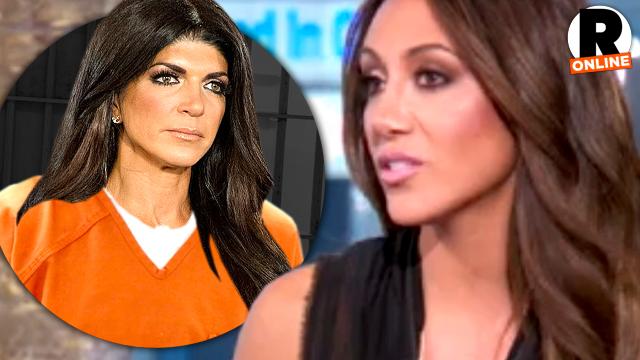 Teresa Giudice is making sure she stays in touch with her family while she's behind bars — or at least, some of them. Melissa Gorga admitted this week that she hasn't seen or spoken to Giudice since her incarceration. But now, she claims, she's been writing to her estranged sister-in-law.
The Real Housewives of New Jersey star has famously feuded with her husband Joe Gorga's sister, but said she has tried to reach out while Giudice is spending 13 months locked up in the Danbury Federal Correctional Facility in Connecticut.
Article continues below advertisement
"She's doing really well, I haven't seen her, I think she is saving visits for her kids and her husband," Gorga told VH1's Big Morning Buzz Live with Nick Lachey.
"I've written to her. She can e-mail. She e-mails with her brother," Gorga revealed, without telling Lachey if she has gotten any letters back.
And while she may not have seen her in person or spoken with her, Gorga said her Real Housewives of New Jersey co-star is a strong lady.
"I think she is doing really well for her circumstances."
Meanwhile, check out what the other Housewives are up to below: