Exclusive
'Teen Mom' Star Tyler Baltierra's Jailbird Dad Speaks Out: 'I Feel Bad About The Things I've Done'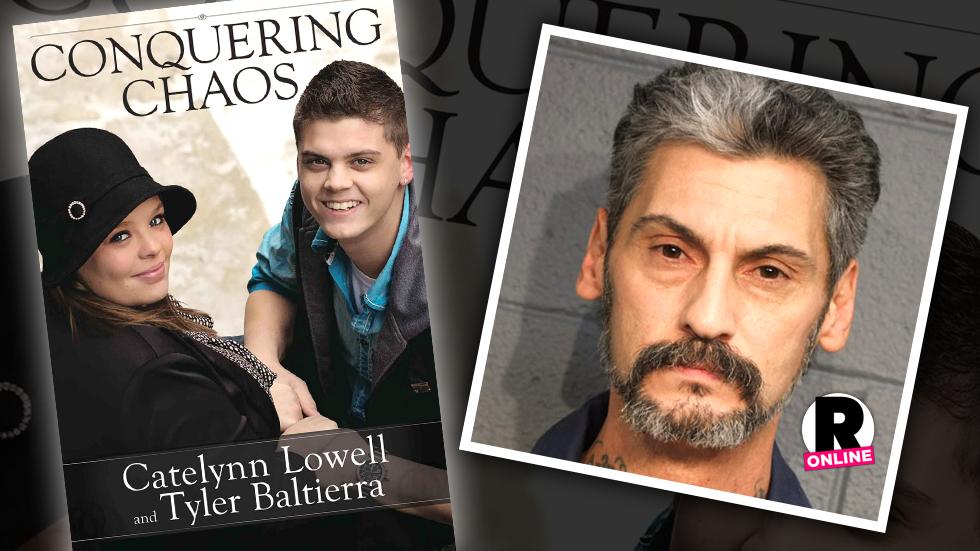 In his new memoir, Conquering Chaos, Tyler Baltierra recounts the horror of watching his addict father get arrested in a violent home raid when he was just 8 years old.
"Not only had my dad abandoned me for these drugs, but I had to see the cops bashing and smashing him," he writes. Later in the book he co-wrote with longtime love Catelynn Lowell, the 23-year-old Teen Mom OG star claims he smoked marijuana and drank alcohol around his absentee father during his troubled childhood—on the rare occasion when the felon wasn't locked up.
Article continues below advertisement
Despite his prominent role in the tell-all, Tyler's father, Butch Baltierra, 52, exclusively tells RadarOnline.com that he has yet to read it.
"I haven't gotten a copy," admits Butch, who is currently imprisoned in Michigan's Macomb Correctional Facility for violating parole in January. "Tyler says he's going to send me one."
As for accusations he traumatized his son with his drug-fueled behavior, Butch confesses that he's made mistakes in the past.
"I feel bad about some of the things I've done," he says.
Though he may come off unfavorably in the wildly popular book, Butch insists he and Tyler currently have a strong relationship. The father and son exchange letters and frequently speak on the phone.
"Tyler talks to me all the time," he boasts. "I'm happy for him, all he has going on."
In an exclusive interview with Radar earlier this month, Tyler revealed he and his dad are on good terms despite their rocky history.
Article continues below advertisement
"He owns up to his mistakes," the MTV reality star explained. "He knows my feelings and what I witnessed as a kid and how he's influenced me. There are no grudges or unspoken words. We're pretty good."
He also doesn't feel guilty about spilling about his father's struggle with drug addiction and the law.
"This is my story. This is the way it happened to me," Tyler says. "If it sheds dark light on the person you are, hopefully you can self-reflect from it. In the end, I have the right to say it."
Tyler may have forgiven his father, but he certainly hasn't forgotten. On last night's episode of Teen Mom OG, he promised his fiancé he would be a much better dad to their baby Novalee than Butch was to him.
Check out what the other Teen Mom cast members are up to: