Show Alums Sean Lowe & Catherine Giudici Comment On New 'Bachelorette' Twist: 'It's Degrading To Women!'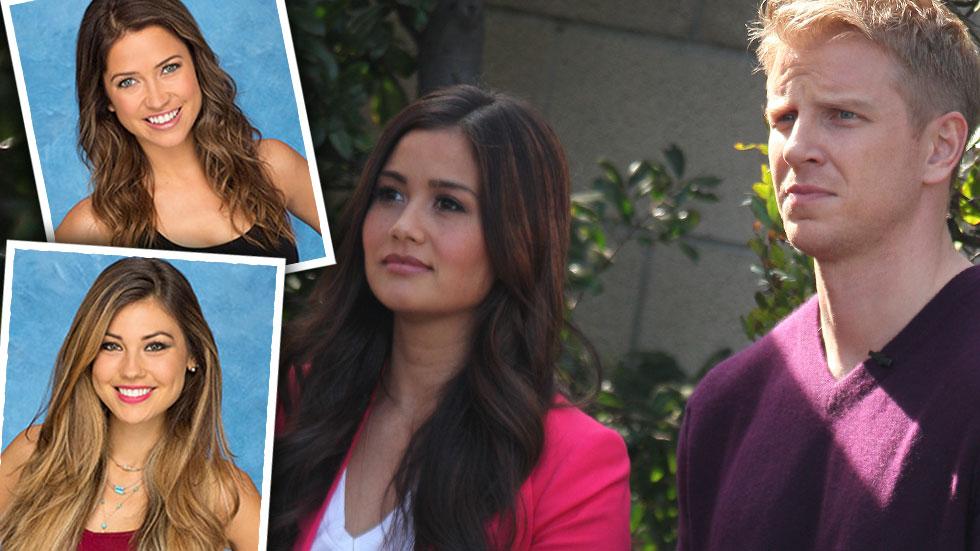 Let's just say they wouldn't be handing out a rose to ABC's new Bachelorette twist.
Newlyweds Sean Lowe and Catherine Giudici expressed utmost concern when they learned that the next season of the hit show would include not one, but two bachelorette stars.
"I normally don't speak out against The Bachelor. They've been so awesome to me — first allowing me to appear on The Bachelorette, then selecting me for The Bachelor. Amazingly, I met my wife on that crazy show!" Lowe raved before getting down to the nitty gritty.
Article continues below advertisement
"No one likes the idea," the reality TV hunk admitted. "First, it's downright degrading for the women – for the two chosen and the women watching at home," Lowe explained. "This move transfers the power back to the men on the show specifically designed for the women. As one tweet said, 'Once again, you'll have women competing for the attention of men.'"
He added: "Bringing on two bachelorettes is just a rating ploy designed to bring The Bachelorette out of a two-season ratings slump," he added.
Lowe later clarified that when he was the Bachelor, the producers selected "girls for my season whom they thought were well-suited for me," and shared that "there's no way they can stack the decks with good possibilities for such two different women."
Tell us how you really feel Sean!
Do you think ABC made a huge mistake bringing on two Bachelorettes? Let us know in the comments below!