Natalie Wood's Sister Demands 'Untouchable' Robert Wagner's Arrest For Murder In Bombshell Open Letter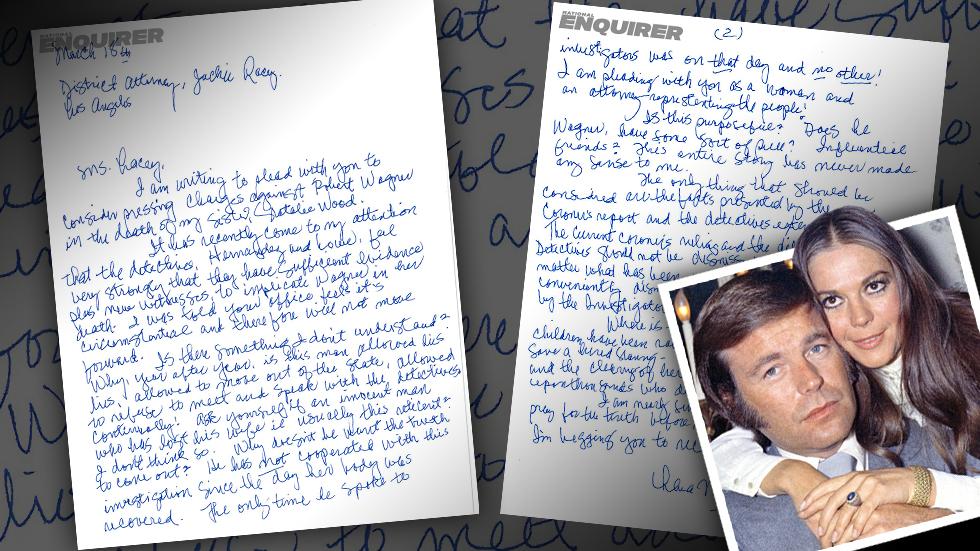 The wounds left by the loss of Natalie Wood still bleed for her long-suffering sister.
But with the official investigation into the star's mysterious drowning nearing a spectacular climax, Lana Wood is now begging Los Angeles District Attorney Jackie Lacey to arrest Robert Wagner in the death of his late wife!
"I am writing to plead with you to consider pressing charges against Robert Wagner," Wood penned in a bombshell open letter, obtained exclusively by The National ENQUIRER.
Article continues below advertisement
"It has recently come to my attention that detectives feel very strongly they have sufficient evidence implicating Wagner in her death, but that your office feels it is only circumstantial and therefore will not move forward."
Lana continued: "Is there something I do not understand? Why, year after year is this man … continually allowed to refuse to meet and speak with the detectives?"
As RadarOnline.com reported, in November 2011, the Los Angeles County Sheriff's Department announced it was reopening the investigation into Natalie's 1981 drowning.
At the time, police said Wagner, 85, was not a suspect, and Lana told then-CNN host Piers Morgan: "I can't imagine that he (Wagner) purposely would have done anything to hurt Natalie. However, I know things happen when there is too much drinking and fighting."
Since then, Lana has come to firmly believe that Wagner is involved in Natalie's death as the result of new information in the case, including the fact that the Coroner's Office officially changed the cause of Natalie's death from "accidental drowning" to "drowning and other undetermined factors."
"I know who killed my sister," Lana insisted, adding that she believes former Hart to Hart star Wagner thinks he's "untouchable."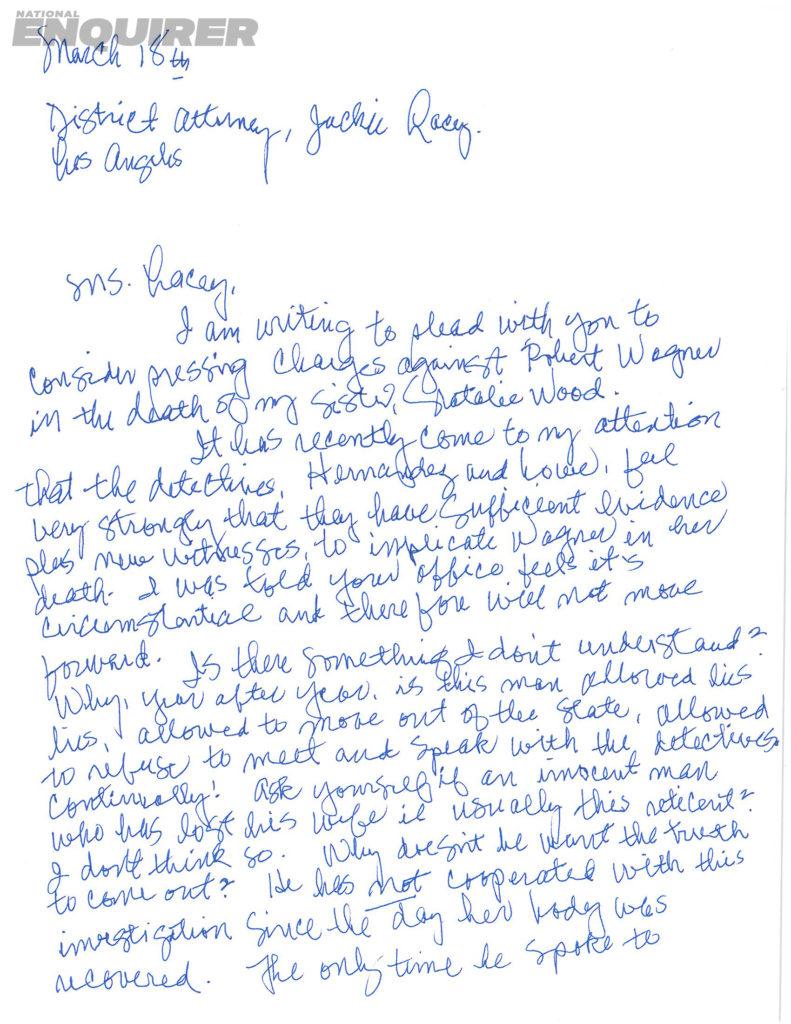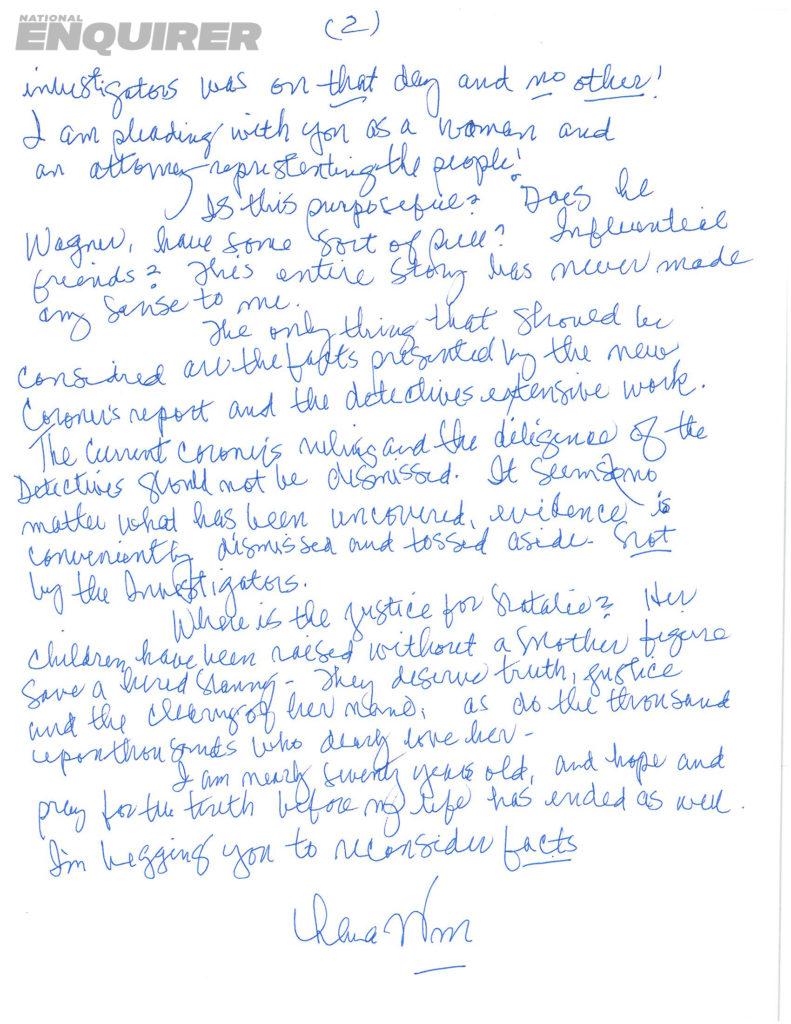 For more on this explosive story, pick up the latest issue of The National ENQUIRER, on newsstands now.