Miley Cyrus & Patrick Schwarzenegger Headed For A Split — Is Her Ex Liam Hemsworth To Blame?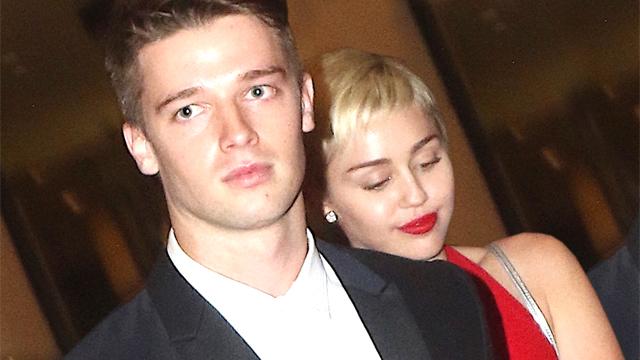 The party may be over for Patrick Schwarzenegger and Miley Cyrus. Insiders told The National ENQUIRER that the couple's love is fading over Cyrus' raunchy behavior — and a warning from her ex, Liam Hemsworth!
"Miley on Valentine's Day," said a source. "Now she's extremely disappointed."
The 21-year-old son of Arnold Schwarzenegger and Kennedy clan member Maria Shriver had second thoughts after getting an earful from Miley's ex-fiancé, Hemsworth, a source told The ENQUIRER.
Article continues below advertisement
"Patrick got scared off after Liam told him to have fun with Miley, but definitely avoid a commitment," one insider said.
"Liam experienced Miley's dark side firsthand," explained the source. "Since he and Patrick are casual friends, Liam thought he owed it to Patrick to give him a heads-up."
Afterward, "Patrick realized that Miley's a blast to be around, but she's not long-term girlfriend material," said the pal.
Even though the pair were spotted together recently in Hawaii, their next trip was nixed.
"Patrick has been spending fewer nights at her house, and he bailed on a planned March trip to the Caribbean," said a source.
For more details on the demise of Cyrus' relationship with Schwarznegger, including how his powerful mother feels about his scandalous girlfriend, pick up the latest issue of The National ENQUIRER, on newsstands Wednesday!