Lindsay Lohan's Latest Pic Adds Curves To Her Rear -- And The Door In The Background!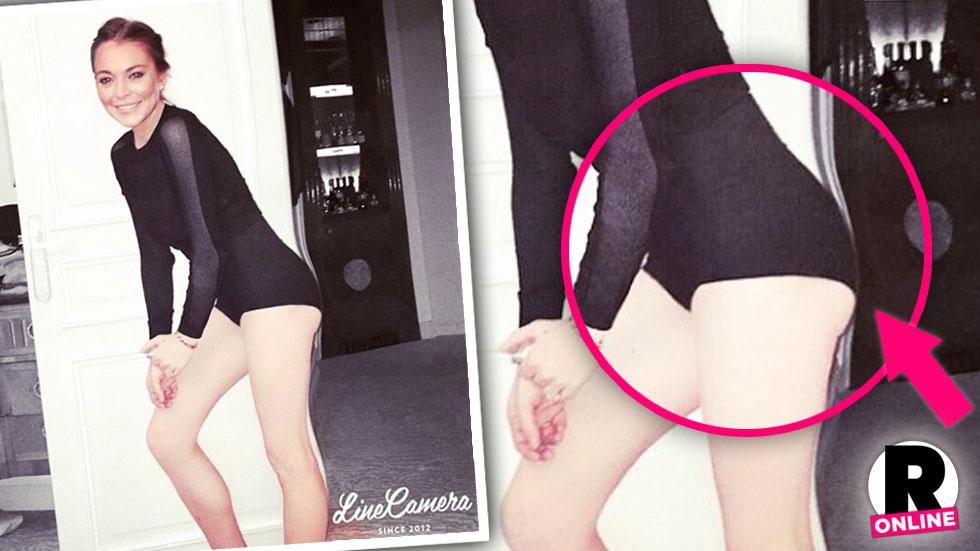 Lindsay Lohan might want to take a photoshop course, as her latest Instagram post was panned for its comically-bad job, as a door in the background wound up curved.
The Mean Girls star, 28, posted the controversial shot of herself smiling in a black bodysuit, as she passed time at the Plaza Anthénée hotel in Paris.
The Hollywood hot mess even admitted that the image was partially altered, captioning the image, "My feet look red lol- had to take that out. Only real red is my hair."
Article continues below advertisement
But what she didn't mention was her rear end, which had a curviness to it, along with a door in the background, giving the room a wavy, Alice in Wonderland-like effect.
https://instagram.com/p/0Gwa5-pcya/?utm_source=partner&utm_medium=embed&utm_campaign=photo
Plenty of the 3,700-plus comments did pick up on it, including one under the handle @raquelbelanger that read, "That Photoshop is too much. Post a normal pic!"
Safe to say it hasn't been LiLo's finest week on social media, as the embarrassingly-altered pic comes a day after she quickly apologized for using the N-word in reference to a Kanye West track.