Exclusive
Lindsay Lohan Ex-Lover Calum Best Declares Dating Troubled 'Mean Girls' Star Led To 'Worst Moments Of My Life'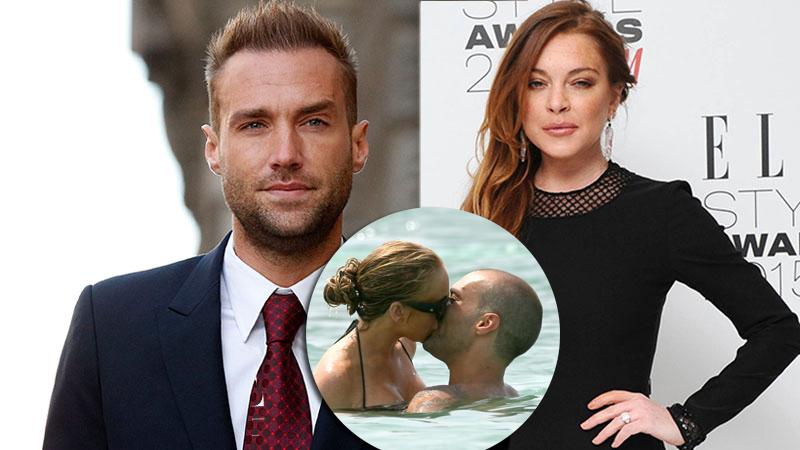 Lindsay's worst nightmare!
In 2007, Lohan had a whirlwind romance with U.K.-based bad boy Calum Best.
And now, eight years later, the 34-year-old son of late Irish soccer star George Best is telling all about his time with the notorious party girl— and it's not pretty!
In his new memoir, Second Best: My Dad And Me, Best claims his tumultuous relationship with Lohan, 28, led to "some of the worst moments of my life."
Article continues below advertisement
After meeting in a club one Monday night, the reality star recalls partying with the then-budding actress in London, New York, and Barbados.
"But things aren't so simple, because the two of us together are combustible. At this moment in our lives, we're both a bit nuts," he admits. "We both like to party a lot and it makes things tempestuous."
Best, who admits abusing cocaine and alcohol during that period, confesses he treated the much younger Lohan poorly.
"When we go out I flirt with other girls, sometimes in front of her, and one day she catches me hanging out with another girl in my hotel room," he writes.
After a brief split, the pair got back together. But days later, the party boy says he shared a "debaucherous" night with a woman he identifies as an escort.
To Best's shock, the woman taped the whole affair. A news outlet soon released photos from the scandalous video.
Article continues below advertisement
"There's one of me in a towel, one of me doing a line of coke," he writes. "I've been caught on tape with drugs and hookers...I am now really, truly f***ed."
Best says Lohan called him an "a**hole" and kicked him to the curb.
Despite her "mad life," Best still swears Lohan is a "lovely girl."
Later that year, the Liz & Dick actress also hit a personal rock bottom. After her split from Best, the troubled star was arrested twice for drunk driving and checked into rehab two separate times.
Should Calum blabbed about his romance with Lindsay? Sound off in the comments.
Watch: Lindsay Lohan Ex-Lover Calum Best Declares Dating Her Was Worst Moment Of His Life