Exclusive
Ultimatum! Kyle Richard's Husband Mauricio Umansky Demands She 'Keep Her Distance' From Troubled Sister Kim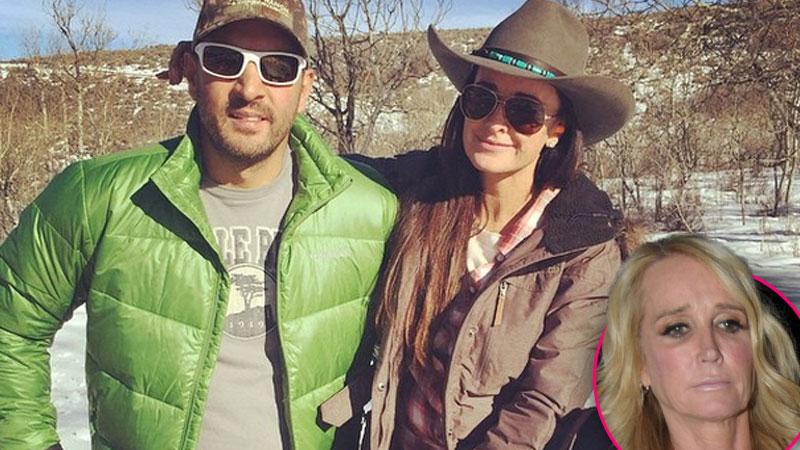 Kyle Richards' feud with her sister Kim has gotten so bad, her husband, Mauricio Umansky, is stepping in! Sources tell RadarOnline.com he wants her to "keep her distance" from her sister over issues involving their daughter, Alexia, being bitten by Kim's pit bull.
Umansky is "disgusted with Kim's antics and how ungrateful he thinks she has been towards Kyle," an insider told RadarOnline.com. "For years before RHOBH, the couple helped financially support Kim. From paying for car repairs to tuition bills, Kyle always gave money whenever she asked. This was before Mauricio became wildly successful. At the beginning, times were lean. Any extra money Kyle and Mauricio had went to Kim."
Article continues below advertisement
But after their daughter, Alexia, was bitten by Kim's dog, Kingsley, last year, the source said, "There was no offer for financial compensation. They wouldn't have accepted it, but the gesture would have made a big difference."
And their feud only escalated as the sisters played the blame game, the source says: "Kim even suggested that Alexia was at fault for the attack!"
Now, "Mauricio never wants to see Kim ever again," said the source. "She has caused nothing but sadness and grief to Kyle."
The sisters continue to fight over the sale of their late mother's house, with Kim accusing Kyle of stealing profits from her, as RadarOnline.com reported.
Meanwhile, their other sister, Kathy Hilton, is "refusing to take sides in the drama," the source said. "Kim and Kyle have always had their issues; it goes back to their childhood. They have always been very competitive. Unless Kim apologizes to Kyle for her behavior, Mauricio will encourage his wife to keep her distance from her."