Sister Skirmish: Kim Slams Kourtney For Refusing To Be A Character In Her New Video Game – Watch Their Spat!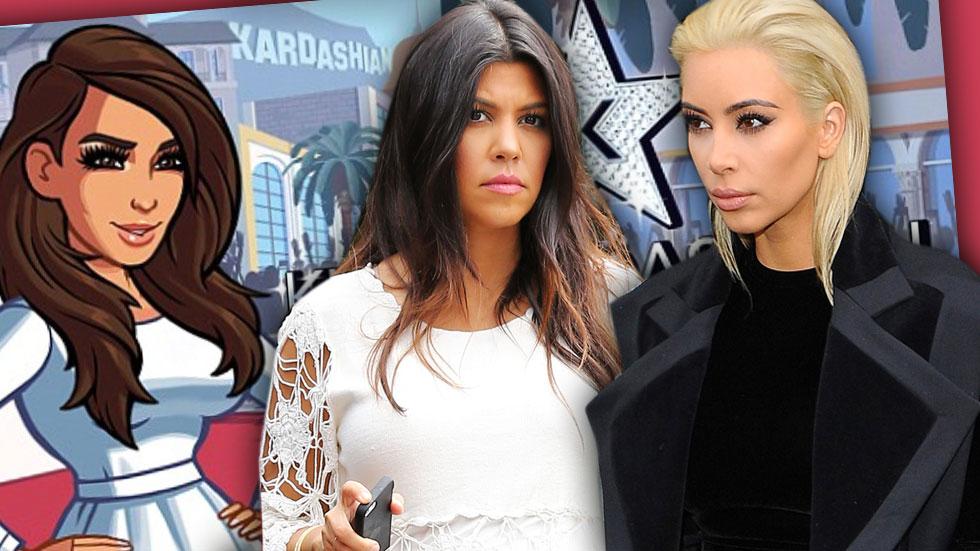 Sister War!
New video clips from the upcoming episode of Keeping Up With The Kardashians reveal that Kim and Kourtney don't always get along.
After Kourtney refuses to be made into a character on Kim's new video game, Kim storms in on her sisters, furious that Scott Disick has asked her to buy Kourtney a pair of shoes when she won't do Kim the "favor" of appearing in the game.
"I'm not buying her a f***ing pair of shoes. I bought her a f***ing career," she barks.
Article continues below advertisement
Kim's game app has been hugely popular and is expected to earn millions in profit.
"It's ridiculous for you to just not do that for me as a favor because I have done so much for you," the reality star continues.
Watch The Video On RadarOnline:
Sister Khloe, witnessing the whole spat, seems to side with Kourtney, though she herself doesn't seem to have a problem with being a video game character.
"Just don't make me look like a beast and I'm good," she tells Kim.
Kourtney's feelings on the matter, however, remain unchanged. "Kim's making it seem like she's doing us a favor by having us in her video game."
She added: "All these other people are doing it. I'm pregnant. I have a lot going on. I don't need to put myself into one more thing."
When teaser trailers for the episode first aired, many thought Kim's shoe comments were directed at half-sister Kendall, who is now pursuing a modeling career.
Kim recently told reporters: "It hurt me when people thought I would say that about her."
Will these sisters work things out? Tune in Sunday at 9 PM EST on E! to find out.