Face Of Evil! Sicko Pilot Andreas Lubitz Posed For Selfie; Ex-Gal Pal Reveals She Was 'Afraid' Of Him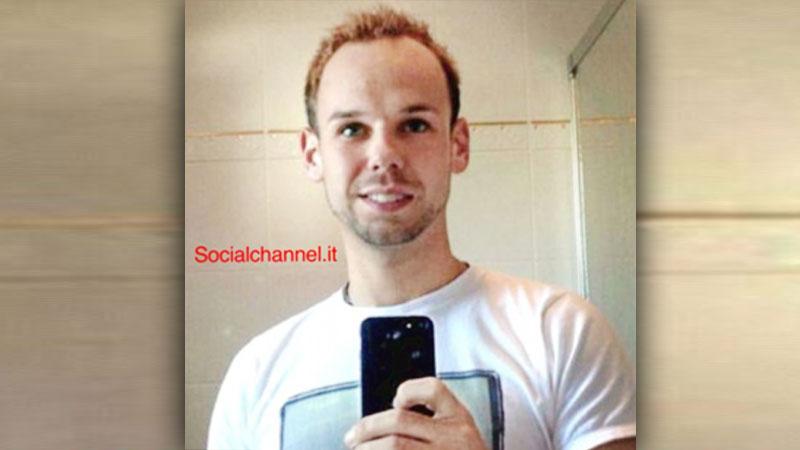 A selfie has surfaced of sicko Germanwings co-pilot Andreas Lubitz.
Lubitz looked like he didn't have a care in the world as he smiled into the camera in the selfie, apparently taken in his bathroom.
And in the latest news on Lubitz -- who, according to investigators, crashed Germanwings Flight 9525 into the French Alps, killing himself along with 149 others on Tuesday – his girlfriend has spoken out while rumors swirl that he was secretly gay.
Article continues below advertisement
Lubitz was reportedly severely depressed and police discovered drugs used to treat mental illness at his flat in Dusseldorf.
And now his former girlfriend, a Germanwings stewardess called only Maria W, told German newspaper Bild that Lubitz would wake up from nightmares screaming "we're going down."
According to the woman, Lubitz told her last year, "One day I will do something that will change the whole system, and then all will know my name and remember it."
Welt reported that Lubitz suffered from "severe burnout syndrome" which can cause suicidal tendencies and should have halted his flying.
But Lubitz apparently concealed the condition from his superiors.
However, his ex-galpal Maria, who said she dated Lubitz for five months, knew that he was receiving psychiatric treatment.
Maria said he was a "nice and open-minded" man.
But he "became agitated about the circumstances in which he had to work, too little money, anxiety about his contract and too much pressure.
Article continues below advertisement
"During conversations he'd suddenly throw a tantrum and scream at me. I was afraid. He even once locked me in the bathroom for a long time."
And was Lubitz secretly gay?
The British Daily Star newspaper reported Lubitz was allegedly hiding his homosexuality and was taunted by fellow pilots who called him "trolley dolly" because he had worked as an airline steward before becoming a co-pilot.
Reports also contend co-workers cruelly called him by a gay slur,"Tomato Andy."
A French TV station reported Lubitz was dumped just one day before the plane crash by another woman, said to have been his fiancée.