'Mad Men' Star Jon Hamm Finishes Secret Rehab Stay For Alcoholism — Years Of Struggle Revealed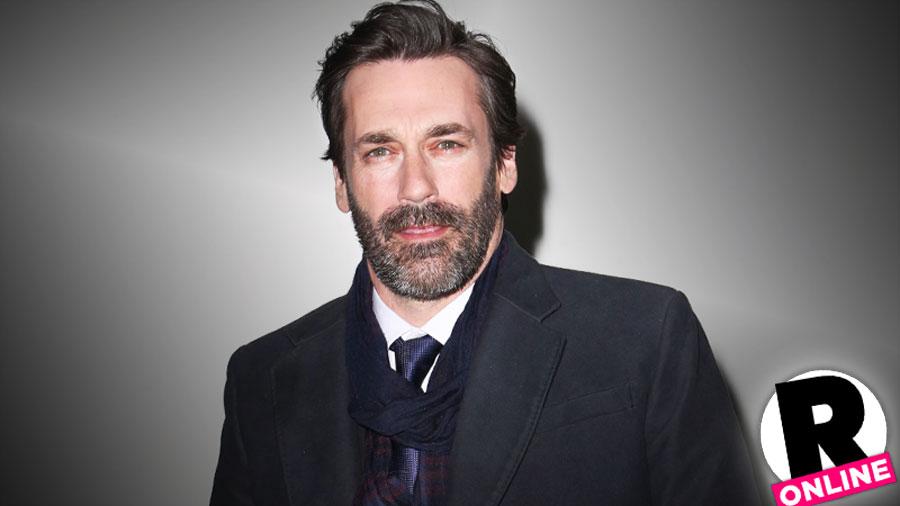 As the cast of Mad Men prepares to toast their final season, one of the series' most familiar faces will be abstaining from champagne: RadarOnline.com has learned that leading man Jon Hamm recently completed a 30-day treatment program for alcohol abuse.
According to reports, Hamm, 44, checked himself into Silver Hill Hospital in New Canaan, Connecticut, at the end of February. Catherine Zeta-Jones received treatment there for her Bipolar II in 2011.
Article continues below advertisement
His rep said, "With the support of his longtime partner, Jennifer Westfeldt, John Hamm recently completed treatment for his struggle with alcohol addiction. They have asked for privacy and sensitivity going forward."
Hamm's alcohol issues have threatened his relationship in the past. In July 2012, he was spotted "pounding lagers" at Hot Bird in Brooklyn with a statuesque blonde who was not his girlfriend, according to an eyewitness. That same month, he was photographed chatting up a different blonde in a sheer shirt at a beer-soaked bash at Grinders bar in Kansas City on July 8.
"He definitely had a reputation in Brooklyn for getting flirty with other women when he was drinking," an insider told Radar. "Getting sober will only help his relationship."
What's more, in 2010, Hamm admitted to trying therapy and antidepressants to curb what he called his "chronic depression."
Story developing.