Travis Alexander Family 'Saddened' By Jodi Arias Hung Jury — She'll Eventually 'Meet Her Maker'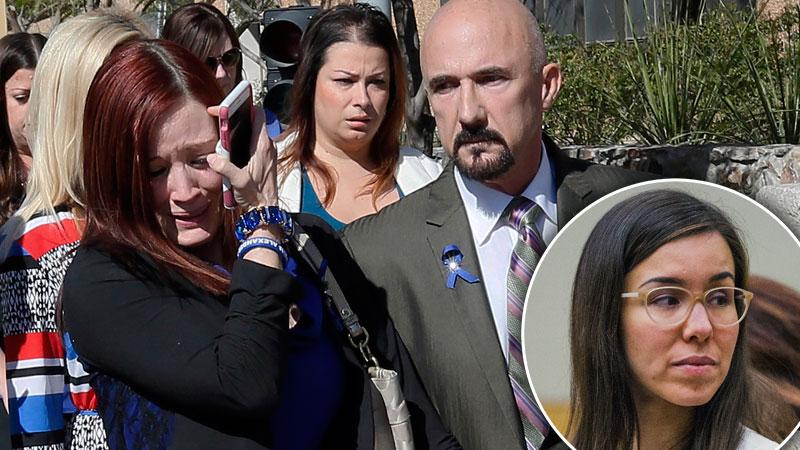 Travis Alexander's family says they're "saddened by the jury's inability to reach a decision on the death penalty" for Jodi Arias, but one of his friends suggests Alexander's killer will eventually "meet her maker."
Alexander's relatives could be heard sobbing in the Phoenix courtroom as Maricopa County Superior Court Judge Sherry Stephens declared a mistrial Thursday after jurors insisted they would never be able to unanimously agree on her fate.
Article continues below advertisement
As the family left the courthouse in tears, a representative handed out a written statement from them: "Travis Alexander's surviving brothers and sisters Gary Alexander, Dennis 'Greg' Alexander, Tanisha Sorenson, Samantha Alexander, Hillary Wilcox, Steven Alexander, and Allie Iglesias are saddened by the jury's inability to reach a decision on the death penalty. However, they understand the difficulty of the decision, and have nothing but respect for the jury's time."
"They appreciate Deputy County Attorney Juan Martinez and Detective Steve Flores for their hard work and professionalism in this case. The siblings also appreciate the outpouring of support they have received from the public. Without the public's support, it would have been impossible for the family to attend trial over the past many years while the case worked its way through the justice system. The siblings request that their privacy be respected. They will not be making any further statements or participate in any interviews at this time."
The Alexander family has one more day in court coming. They are expected to attend the formal sentencing hearing on April 13, when Judge Stephens will announce if Arias will have a chance for parole in 25 years, or if her life sentence will run until her natural death in prison.
"Jodi didn't escape death; she simply prolonged it," Alexander friend Dave Hall told HLN's Nancy Grace. "She will eventually have a day when she meets her maker and at that time she will be held accountable and pay the ultimate price for what she did to Travis."