Black Sheep Duggar! Rebel Sister Jinger Admits She Did Not Believe In Jesus Until 14: 'I've Done So Many Bad Deeds'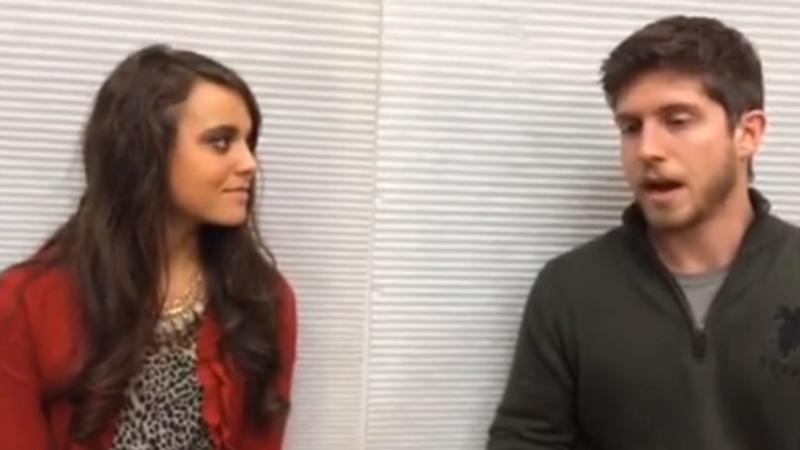 19 Kids And Counting stars Jim Bob and Michelle Duggar and their famously large brood are strict followers of Christian fundamentalism, dedicating their lives to their savior, Jesus Christ.
But in a revealing video interview, the family's wild sister Jinger confesses that she did not believe as a child and young teen.
Despite reciting prayers with her siblings, the now 21-year-old says her "heart was not changed" until she felt "totally broken" at 14.
Article continues below advertisement
"I grew up in a Christian home, of course, but I realized at a young age that I was sinner," Jinger, donning black eye-makeup and a gold statement necklace, tells her 22-year-old sister Jessa's husband Ben Seewald, 19, in a Facebook clip.
"I came to my parents and I was like, I really need Jesus because I know in my own self I'm not going to be able to get to heaven. I've done so many bad deeds," she admits. "I've sinned against God. I cannot save myself from my sins."
"I was totally broken."
After that difficult moment, Jinger says she was blessed with the "desire" to spread God's word.
Despite her optimism, spitfire Jinger has expressed a need to break free from her family's small-town life in Arkansas.
On a 2012 episode of the Christian clan's TLC reality show, Jinger said she wanted to move to a "big city."
Her mother Michelle shut down any ensuing speculation that Jinger would be headed for the Big Apple to start a new life.
Article continues below advertisement
"Jinger didn't mean she wanted to move to New York City," Michelle told RadarOnline.com in 2013. "She meant that she wants to live closer to a city. We're talking right near a city, but not New York City."
"Jinger meant she wanted to live 15 minutes from a Wal-mart. We live so far out of town on 20 acres, but Jinger wants to live closer to town, so she doesn't have to drive so far to go shopping."
But there's still hope: Duggar critics have started a campaign to "free Jinger" from her fundamentalist family.
Should Jinger leave home and follow her dreams? Sound off in the comments and watch her video confession below.
Post by Jessa Seewald.
And check out what the other Duggars are up to!