Open Letter Bombshell: New Jersey Housewife Jacqueline Laurita Blasts Woman Who Labels Autistic Children 'Waste Of Society's Resources'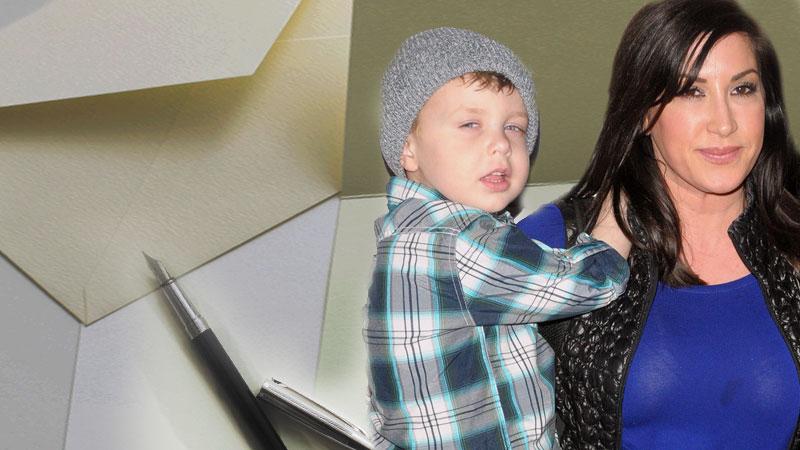 The Real Housewives of New Jersey star Jacqueline Laurita has fired back against a hater of her adorable autistic son, Nicholas.
According to the website "The Real Mr Housewife," a woman named Jane Wong wrote a shocking comment on the online page of Autism Behavioral Services (a group that strives to improve the quality of life for children with the disorder).
Wong reportedly asked, "Why do people give birth to autistic kids? Waste of society's resources."
Article continues below advertisement
Laurita, whose son Nicholas was diagnosed with autism and has shared their journey on RHONJ, immediately wanted to educate the woman in an open letter.
Laurita wrote:
Dear Jane W(r)ong,
When your appalling and uneducated post appeared on the Facebook wall of the Autism Behavioral Services page, I couldn't believe that a human being could have such a lack of compassion and empathy for others by having the audacity to say something so vile, and so publicly, about the life of another human being. I thought to myself, 'What a hateful, hurtful and ignorant thing to say!' For a moment, I found your comment extremely offensive and I felt anger towards you."
Laurita went on to say, "I began to feel sadness for you. I have no idea what challenges in life that you have had to endure, or what kind of mental programming you've grown up with for you to think the way you do.
"I began to think that maybe I could help you in some way. Maybe if I educated you, just a little, I could open up your mind into a new way of thinking and possibly open your heart to allow in a little more compassion. I believe it's worth an effort."
MORE ON:
The Real Housewives of New Jersey
Article continues below advertisement
Laurita added she is a very proud mother of a child with autism and made various points, including that there is no prenatal test that will tell you that your child will be born with the disorder and that she went through five miscarriages to finally give birth to her "miracle child," Nicholas.
"He is a joy to our entire family and has taught us more in life than we ever imagined we would be teaching him," she wrote.
The housewife pointed out that autism is the fastest growing developmental disorder, affecting one in 68 children in this country, yet it is the most underfunded.
"What makes you feel that you are more entitled to life and the use of our societies resources to better yourself, than someone with Autism?" Laurita asked Wong.
"EVERY life is worth fighting for and improving on… even yours Miss Wong."
As RadarOnline.com has reported, in an emotional moment on the 2013 season of RHONJ,Nicholas was finally able to say "I love you" to his mommy, also making Laurita's husband Chris proud.