Exclusive
Normal Or Not? 'Back Door Teen Mom' Farrah Abraham Gave New Boyfriend Mold Of Her Private Parts — But Did He Watch Her Sex Tape?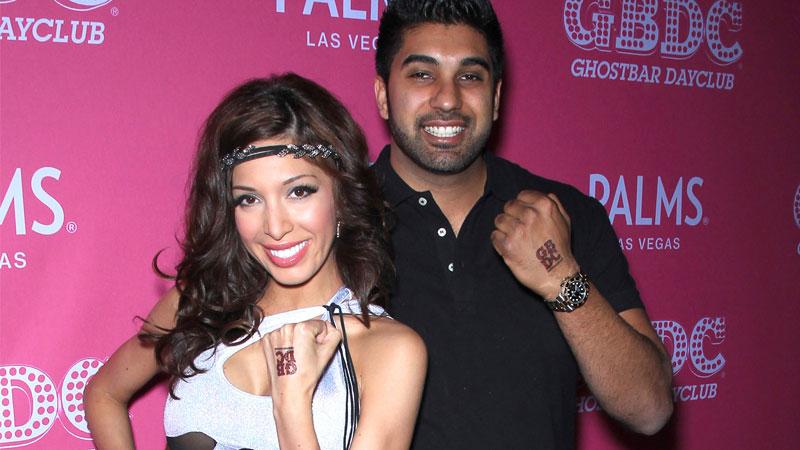 Farrah Abraham has been dating her new boyfriend for just a few months, but RadarOnline.com has learned she's already given him a very special gift: The Back Door Teen Mom star tells RadarOnline.com she keeps their long distance relationship steamy thanks to her personal line of sex toys!
"He has my sex toys!" Abraham told RadarOnline.com of the plastic mold of her lower half made by Topco Sales. "He loves it!"
The Back Door Teen Mom star says she met new man Simon Saran at a charity event. But since he lives in San Diego, Ca. and she resides in Austin, Texas, she's given him the "Back Door Entry" and "Hand Stroker," from her sex toy line.
Article continues below advertisement
The sex tape star said she drew the line at watching her homemade porno with her new guy, however.
"He does not have my sex tape!" she insisted. "He watches guy comedies."
Having completed her third and final book in her Celebrity Sex Tape series, Love Through LimeLight, Abraham says she is focused on her relationship.
"Simon appears on Teen Mom OG because I'm open to showing as much as I possibly can," she said. "If there is any bickering it is just because we're getting to know each other."
And meanwhile, she's proceeding with caution when it comes to their love. "I'm so fragile," she told RadarOnline.com. "My past has been filled with so many bad guys that I'm always worried if a guy is going to be honest with me."
Teen Mom OG premieres on MTV Monday, March 23, at 10 PM.​
Check out what the other Teen Moms are up to: