Elizabeth Taylor's Ex-Husband Larry Fortensky 'Living Like A Hermit' — He's 'Broken Down Nobody!'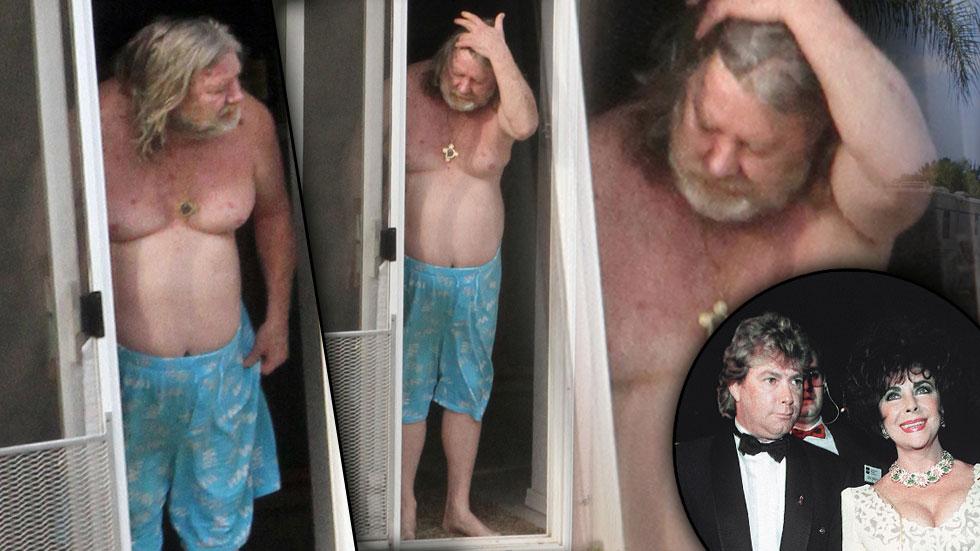 Elizabeth Taylor's ex-husband Larry Fortensky is a "broken down nobody" living "like a hermit" in a trailer park, a stark contrast to his four years of living in the height of luxury with the glamorous actress, sources tell The National ENQUIRER.
Fortensky, now 63, was 39 when he married Taylor, who was 20 years his senior, in a fairy tale wedding on Michael Jackson's Neverland Ranch in October 1991.
Article continues below advertisement
He was a construction worker when he met Taylor at the Betty Ford Center, where both were being treated for drug and alcohol problems.
"When Larry was with Liz, he was the toast of the town," a source tells The ENQUIRER. "Now he's a broken down nobody, living among the tumbleweeds!"
Taylor reportedly gave him $1.5 million and a $5,000 monthly allowance — later reduced to $2,500 — when they split after four years.
The years that followed included a drug charge and a domestic violence arrest involving his girlfriend. He spent weeks in a coma from a fall at his San Juan Capistrano, California, home.
"These days, Larry doesn't do much," a friend says. "Because of the past accident, it's still difficult for him to walk a lot. He spends a lot of his time watching TV!"
Instead of Bel Air, where he lived in Taylor's mansion, he now stays in a modest rental home surrounded by RV trailers in Menifee, California, one source says.​
For more on his less-than-luxurious life, pick up the latest issue of The ENQUIRER, on stands now!