Breaking Duggar News! Jim Bob & Michelle's Property Damaged After Gas Line Explosion: 'It Was Like A War Scene'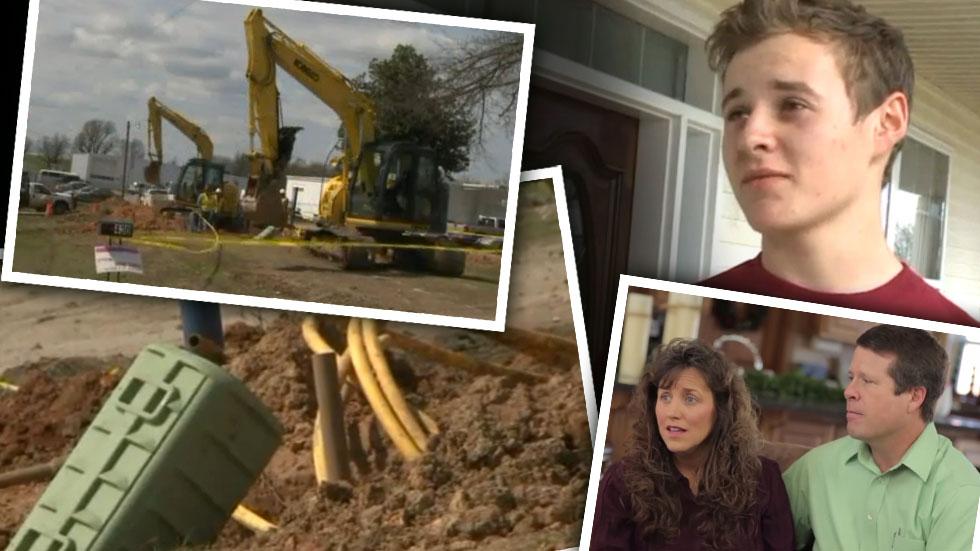 The Source Gas line in Tontitown ruptured on the Duggar family property Monday, March 23, after construction crews hit it accidentally during a dig.
Though Source Gas spokesman Aaron Owens assures community members that the line has since been repaired, it still caused quite the scare with the Duggar clan, especially Jedediah, who had been driving home at the time of the explosion.
"It looked almost like a war scene," Jedidiah told the local news.
Article continues below advertisement
"When I first pulled up, I saw this dirt all over cars and rocks were flying everywhere," he continued. "It busted out a lot of windshields."
Jedediah shared that his parents, Michelle and Jim Bob, were both home when the line ruptured.
"Whenever it first happened, my dad was looking, like 'what are all these people doing in our yard?'" Jedediah shared. "And we finally figured out they were evacuating."
Watch the Video On RadarOnline:
Luckily no one was injured when the gas line ruptured. With daughter Jill Duggar preparing to go into labor at any moment, Jim Bob and Michelle are plenty distracted!
See what else the Duggars are up to here: