Man Accused Of Murdering Pregnant 'Food Network Star' Cristie Schoen Codd & Her Husband Was Linked To Teen's Kidnapping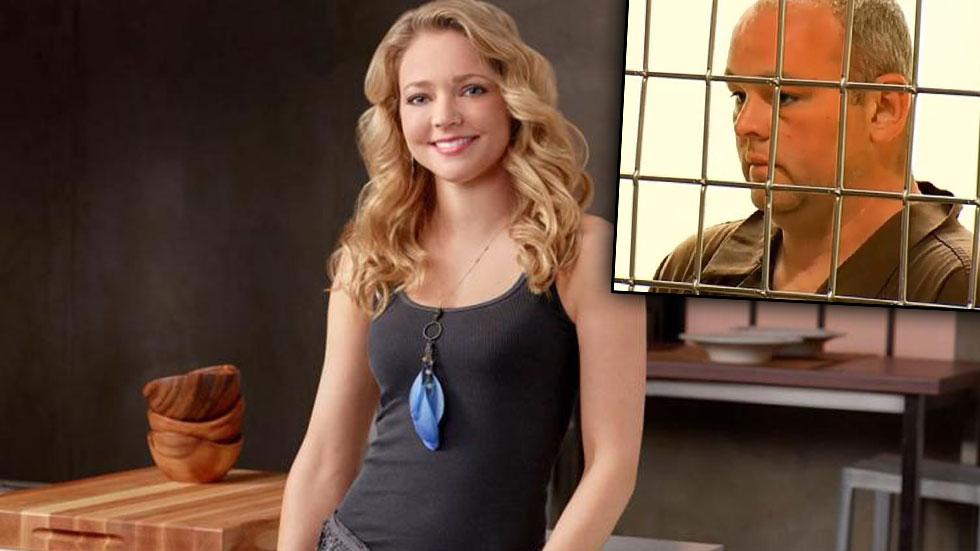 A 36-year-old North Carolina man is accused of murder in the death of pregnant Food Network Star Cristie Schoen Codd and her husband Joseph.
Codd's neighbor Robert Jason Owens was arrested Tuesday, and charged with two counts of felony first degree murder, murder of an unborn child, larceny and breaking and entering, the Buncombe County Sheriff's Office said, adding they believe the slayings occurred last Thursday.
Article continues below advertisement
Relatives reported Joseph, a 45-year-old grip in the movie industry, and 38-year-old Cristie, who rose to fame on the eighth season of the cooking show, missing on Sunday.
According to the Citizen-Times, citing an arrest warrant in the case, Owens stole a laptop computer, jewelry and a gun from Codd's home. Authorities said that they're working on figuring out what the accused killer's motive might have been.
Sheriff Van Duncan said that Owens, a contractor who had worked on the reality star's house in the past, adding, "He had done some odd jobs for them."
Robert Jason Owens was also linked to the vanishing of an 18-year-old man named Zebb Quinn in 2000, Duncan said, though there wasn't enough evidence to charge him in the still-unsolved disappearance.
Duncan said that Owens "was definitely a primary suspect in the ... case," in which Quinn was not seen after going to look to but an automobile. Owens had spent a total of 23 months in state prison between 2002-2009 following convictions related to assault on an officer, and others related to drunken driving.
Article continues below advertisement
Owens' aunt (by marriage) Cecilia Owens, who was a family friend of the Codds, did not comment on the suspect, but said of the deceased: "They were so loving and kind-hearted, you could have never asked for any two better people.
"They were so talented," she said. "They had a bright future before them."
The Food Network issued a statement saying, "Our thoughts go out to Cristie's family and friends during this difficult time."
Owens, who could face the death penalty if convicted, is slated to appear in court Apr. 7 for a probable cause hearing.