Exclusive
The Waiter's Winning! 'Very, Very Generous' Charlie Sheen Leaves $1,400 Tip At Beverly Hills Restaurant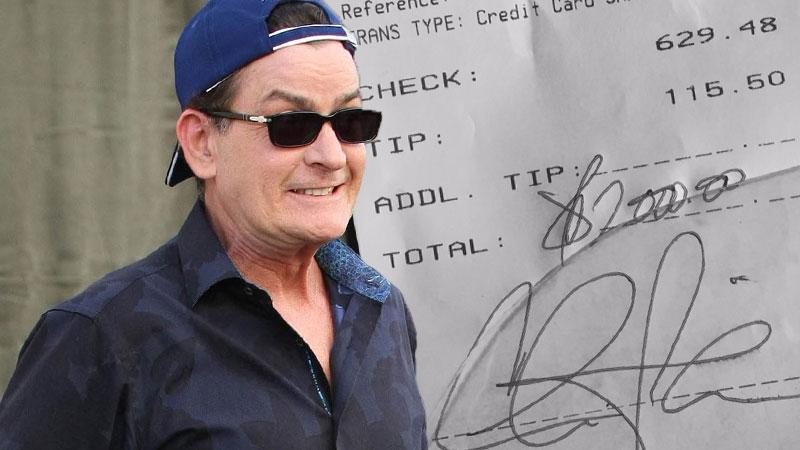 Charlie Sheen again showed he's one of Hollywood's most generous stars Thursday, leaving a $1,400 tip on a $629 bill while dining with friends at Cafe Roma in Beverly Hills.
Sheen was clearly pleased with the service the waiter provided to his party, which consisted of celebrity dentist Dr. Kevin Sands, comic Jon Lovitz and actor Darius McCrary, as RadarOnline.com exclusively obtained a shot of the credit card receipt.
Article continues below advertisement
"Charlie was in such a good mood and all smiles," an eyewitness told Radar. "He kept telling everyone that it was all because of the great work Dr. Sands www.90210dentist.com has done on his teeth over the years."
Sheen "couldn't have been nicer to his fans," the eyewitness said, as the Major League star was "signing autographs and taking pictures" at every turn.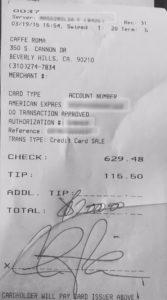 As for the lucky waiter?
He was "shocked upon reading the receipt, as the total read $2,000," an eyewitness told Radar. "Charlie said it was no mistake … even though a tip was already included" in the total.