Exclusive
The Big Reveal! Bruce Jenner Dresses As A Woman In Front Of Sons — Inside The First Encounter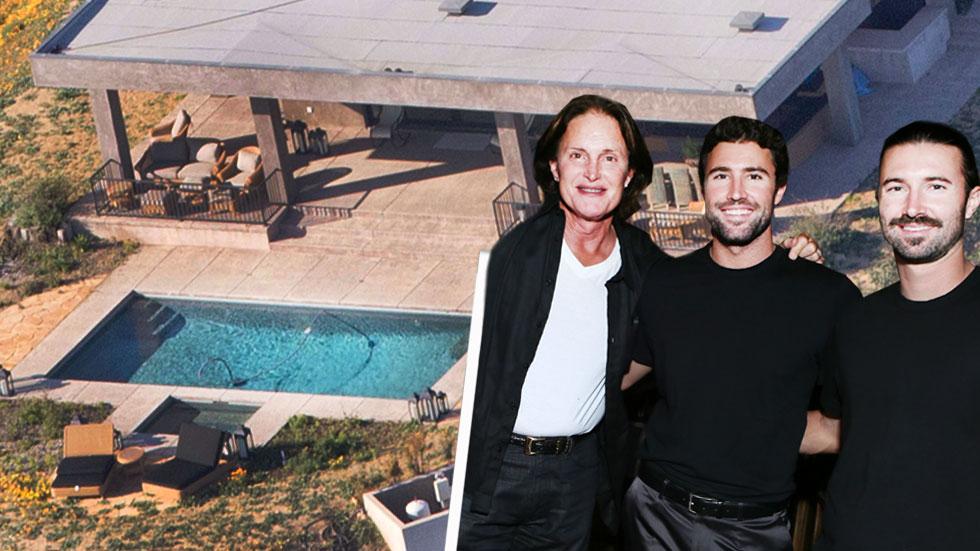 As Bruce Jenner prepares for his sex change surgery this summer, RadarOnline.com has learned he recently took another big step in his transition: The former Olympian has begun dressing as a woman in front of his sons Brandon and Brody behind the doors of his Malibu mansion.
Bruce recently moved into a new, isolated home far from the busy Pacific Coast Highway, and it was a conscious decision, said the source.
Article continues below advertisement
"It was done to give him as much privacy as possible," the source said. "This is a very sensitive time for Bruce as he begins to live life as a woman."
"Bruce is now wearing women's clothes almost full time at the house," the source revealed. "And his sons Brody and Brandon have stopped by to visit. Yes, Brody and Brandon have been with Bruce as he has worn women's clothes."
"It isn't weird for either Brody or Brandon, and both accept the situation," said the source. "Fully supporting Bruce, Brody and Brandon have been there for him."
Ahead of his sex change operation this summer, Bruce has increased visits to his therapist, as he continues to deal with the aftermath of the fatal car crash he was involved with last month.
"The therapy was required by the doctor that will be performing Bruce's sex change operation," the source revealed. "And it has helped Bruce tremendously."
With Bruce now facing involuntary vehicular manslaughter charges, the source said, "Bruce is giving all of his time and energy right now to helping out with the investigation and making sure that there is peace for those close to the deceased."
But little by little, he is stepping in to his new identity as a woman.
Among the new staples in Bruce's closet are tunics, silk shirts and "loose fitting pants," the source revealed. "The fashion choices Bruce is making behind closed doors are very tasteful and classic. Preferring solids to stripes and prints, Bruce has a very good eye for what looks good on him."
Watch: Kim Kardashian finds out whether Bruce is dating one of Kris Jenner's friends