Poor Bruce! Kris Jenner Makes Her Ex Break Down In Tears — Watch Their Bitter Spat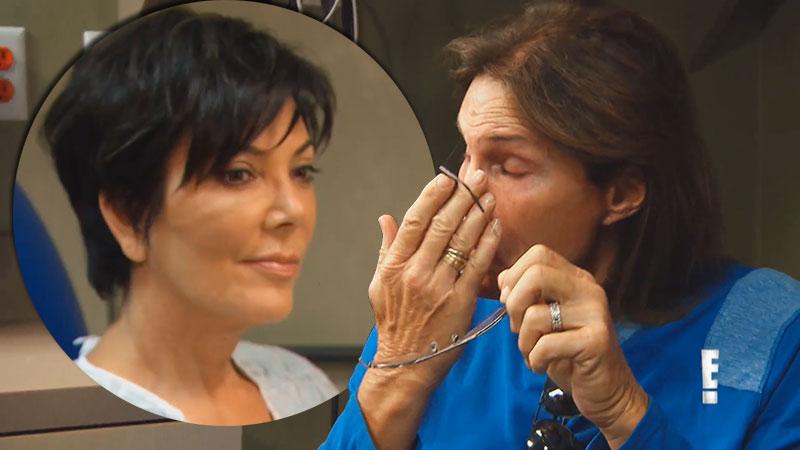 Kris Jenner is officially divorced from Bruce Jenner, but she's still making his life miserable! In the upcoming episode of Keeping Up with the Kardashians, Bruce breaks down in tears after an uncomfortable conversation with his ex, and RadarOnline.com has the video.
The confrontation went down at a doctor's office in L.A., where Kris was about to undergo sedation. Asked who should be her executor if it were to become necessary to enact a living will, Kris revealed she'd recently changed her executor from Bruce to daughter Kourtney.
Article continues below advertisement
"For my entire marriage with Bruce he's always been listed as the executor on my living will," Kris explained, "but when Bruce and I got divorced I decided Kourtney was gonna be the executor …"
Blindsided by the bombshell news, a clearly upset Bruce sputtered, "I'm not here? I'm the only one here. She's not here."
"We're divorced," Kris insisted. "I don't think you should be the one that would decide."
Later on, the issue came up again during a visit at Kris' home, but Bruce admitted he'd feel better if Kim were the executor instead:
Watch the rest of the drama unfold on E! Sunday night at 9/8 central.