Bruce Throws Divorce Celebration — With Ex-Wife Kris' Former BFF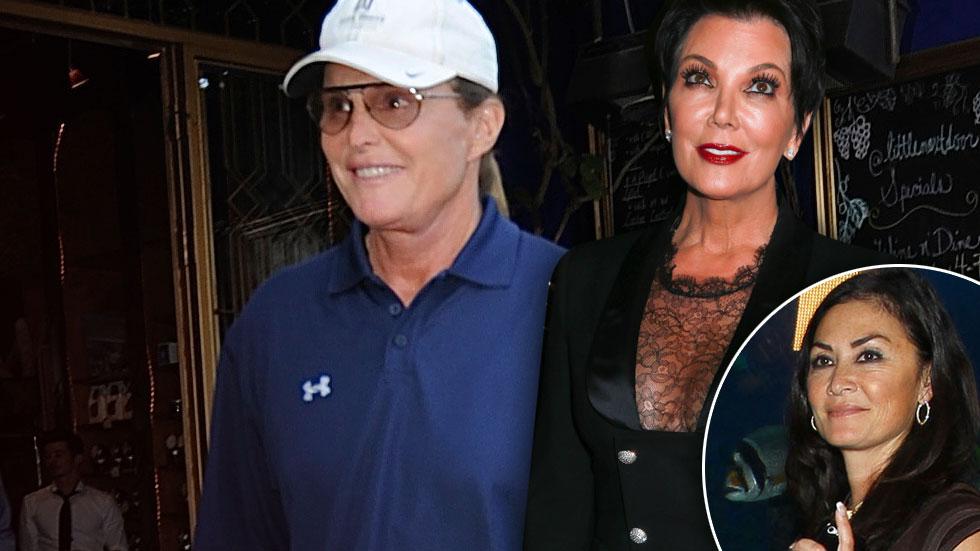 Bruce Jenner was popping bottles after it became official he no longer had to keep up with Kris Jenner.
The reality dad celebrated the demise of his 23-year marriage at a festive dinner at Nobo in Malibu. His dining companions? He was joined by his ex-wife's former best friend, Ronda Kamihira, her two kids, and his daughter, Kendall Jenner.
"At one point," during the dinner, "Bruce even toasted the end of his marriage with champagne," a source told Star. "He was smiling, as if a weight had been lifted off his shoulders."
Article continues below advertisement
Despite appearances, as RadarOnline.com recently reported, Jenner's relationship with his new gal pal, Kamihira, is strictly platonic and started as a fabricated storyline for the new season of Keeping Up With the Kardashians.
Bruce and Kamihira were first spotted together at an Elton John concert in L.A. on October. Though reports surfaced soon after that the Kardashian matriarch was pissed about her husband and former friend's date night, an insider told Radar at the time, "Bruce suspects that the false rumors are coming from Kris' camp, and knows it's being used for the upcoming season of KUWTK."
In fact, added the source, the 65 year old had become suspicious of just how obvious his now ex-wife, ,59, was about adding fuel to the fire when it came to rumors regarding the family.
"During recent filming with Kris, the two argued about Bruce spending time with Ronda," the source said. "It came out of nowhere, and Bruce immediately realized he had been set up. Kris is making a big deal of their friendship for the show."
The Jenners separated in 2013 and signed off on their divorce agreement last week.