Is Greg A Bad Dad? 'Brady Bunch' Star Barry Williams Is Ignoring His Young Daughter, Family Member Claims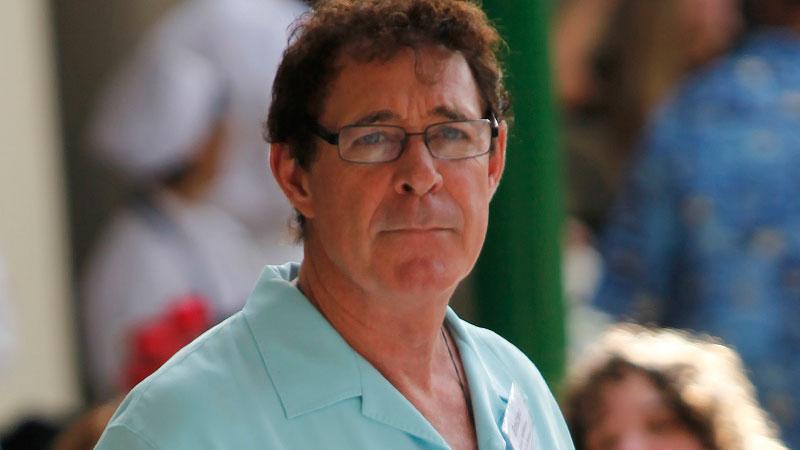 Barry Williams, best known as Greg Brady from TV's Brady Bunch, should do a better job of being a father, the grandfather of his two-year-old daughter tells The National ENQUIRER in an exclusive interview.
"Barry likes to promote the image that he's an all-American family guy, but in reality, he's not very nice at all," says Thomas Clark. He's upset that when his daughter Elizabeth, 36, and her young daughter Samantha were evicted from their home just before Christmas, Williams didn't help out, The ENQUIRER reports. The mother, who is unable to work because of a blood disease, moved in with her mother.
Article continues below advertisement
"He's trying to starve them to death!" the grandfather said. Williams should "man up" and provide child support for Samantha, who is sickly because of complications from her premature birth in 2012, Clark claims.
Williams didn't come forward an acknowledge his fatherhood, which left the state of California and the mother to pay "well over a million dollars in all the medical expenses," Thomas told The ENQUIRER. "And he has avoided all of that."
Thomas also charged that Williams instructed his baby mama to conceal his parentage so the medical bills would be picked up by the state of California.
"He wouldn't come forward as the father, so he told Liz what to say, and they racked up well over a million dollars in all the medical expenses – and he has avoided all of that," Thomas told The ENQUIRER.
Williams hasn't denied in court filings that Samantha is his daughter, but he dismissed the mother as nothing more than a "sexual companion." His lawyer said Williams "has taken care of Samantha since her birth" and he denied the grandfather's accusations.
Another insider insisted he's consistently paid $900 a month to the child before their upcoming court date. The source blames the mother for keeping Samantha away from her dad. "He tried to keep up the relationship, but she's just not allowing him."