'I Guess Nobody Liked My Makeup,' Uma Thurman Says Of Surgical Speculation After Red Carpet Appearance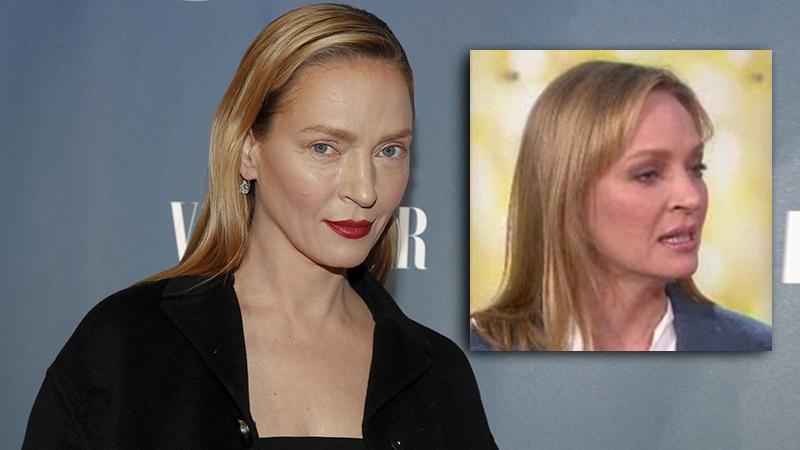 Uma Thurman, responding to plastic surgery rumors after she sported a different look on the red carpet this week, joked to TODAY, "I guess nobody liked my makeup."
The A-lister had entertainment outlets and social media abuzz this week after her red carpet appearance in New York for her upcoming mini-series The Slap, as many compared her drastic change of appearance to Renee Zellweger's earlier this year.
Article continues below advertisement
The 44-year-old Thurman danced around any direct references to plastic surgery, saying of the speculation: "I don't know ... I mean, I've been doing this for years and years and years, and people say things nice and they say things mean … you take the good with the bad.
"It's just like, whatever ... I know I look weird!"
Watch the video on RadarOnline.com
The Kill Bill beauty's makeup man Troy Surratt delved into the technical aspects of the elaborate cosmetic work he did for the actress.
"We experimented with the makeup," Surratt told the style site Refinery29.com Tuesday. "We did a much stronger brow and a bold lip for a French sort of feel. The way I shaded her eyebrows with the pencil, I created an uplifting effect. Then, I finished with a shimmering, silky-beige shadow on her lids, and went with no mascara at all.
"Sort of a reaction against all the fake lashes we've been seeing on the red carpet."