Exclusive
Missed Connections! The Giudices Skipping Jailbird Teresa's Calls From Prison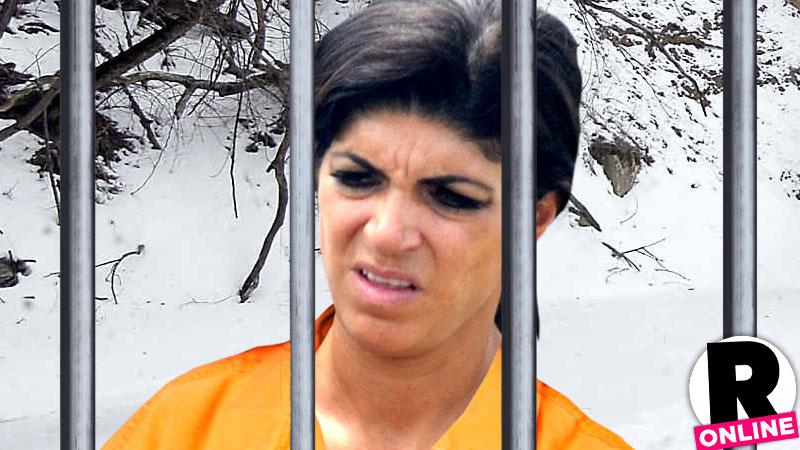 Teresa Giudice's winter has become even darker and colder thanks to a series of missed connections with her husband, Joe Giudice, and their four daughters.
"Teresa has hit a wall and she's feeling the blues because she's fully faced the reality of what living in prison and being cut off from loved ones means," a source close to the situation tells RadarOnline.com. "Time just seems to go by so slowly."
Article continues below advertisement
Giudice has been feeling especially disconnected lately, because when she phones her family "they can't always pick up," reveals the source.
While Giudice understands that scheduling snafus are mostly to blame for the unanswered calls, the 42-year-old jailed reality diva is devastated that her family has failed to visit her at the Danbury Correctional Institute in Connecticut every weekend.
"She lives for those visits and it upsets Teresa so much when they don't happen," the source tells Radar. "There have been a lot of tears over it."
It doesn't help that Giudice's new home is a far car from the lavish New Jersey mansion she used to live in before getting tossed in the clink.
"Teresa has been so cold as inmates are only given one blanket," the insider notes of the chilly prison's rules. "Wearing layers has helped Teresa, but heating seems to be an ongoing issue."
On the brighter side, notes the source, Giudice has tried her best to become more introspective while, at the same time, make the most of a bad situation. "Teresa has been keeping a journal, and has been making friends at the prison," the insider tells Radar. "She isn't as guarded as she was in the beginning."