Aaron Hernandez Exposed? Fiancée Given Immunity To Encourage Her Testimony In Murder Trial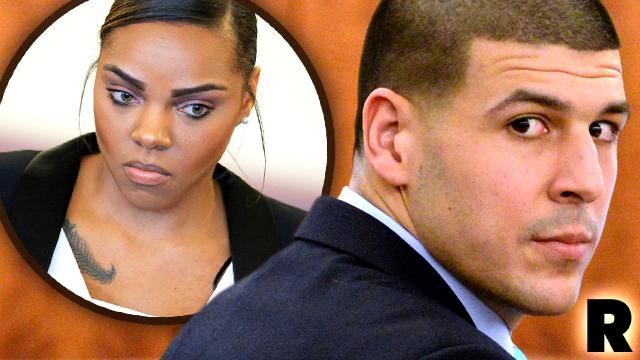 Aaron Hernandez's fiancée could be set to spill his secrets in court: RadarOnline.com has learned that a judge granted Shayanna Jenkins immunity, and prosecutors hope she'll testify.
Prosecutors want to question Jenkins, who has a young daughter with Hernandez, 25, about her conversations with him the morning after the bullet-riddled body of Odin Lloyd was found at a construction site near their North Attleboro, Massachusetts, home on June 17, 2013.
Article continues below advertisement
Her sister Shaneah, who was Lloyd's girlfriend at the time, testified last week about seeing Jenkins having a series of short phone calls that morning. Shaneah also testified that she noticed her sister carrying a black trash bag out of the house and then borrowing her car for a half-hour trip away from the home.
Security camera images from inside the Hernandez home showed the couple in a long embrace the morning after the alleged murder.
Prosecutors believe Jenkins got rid of the gun allegedly used in the murder, as it was captured on surveillance video in Hernandez's possession at his mansion minutes after the killing. Jenkins was previously indicted on perjury charges, for allegedly giving false testimony to the grand jury in this case.
Heavy snow has delayed testimony until Wednesday in the Fall River, Massachusetts, courthouse.