Riccardo Tisci: 'I Got Killed' In Fashion Industry For Friendship With Kim Kardashian -- Pals At A Price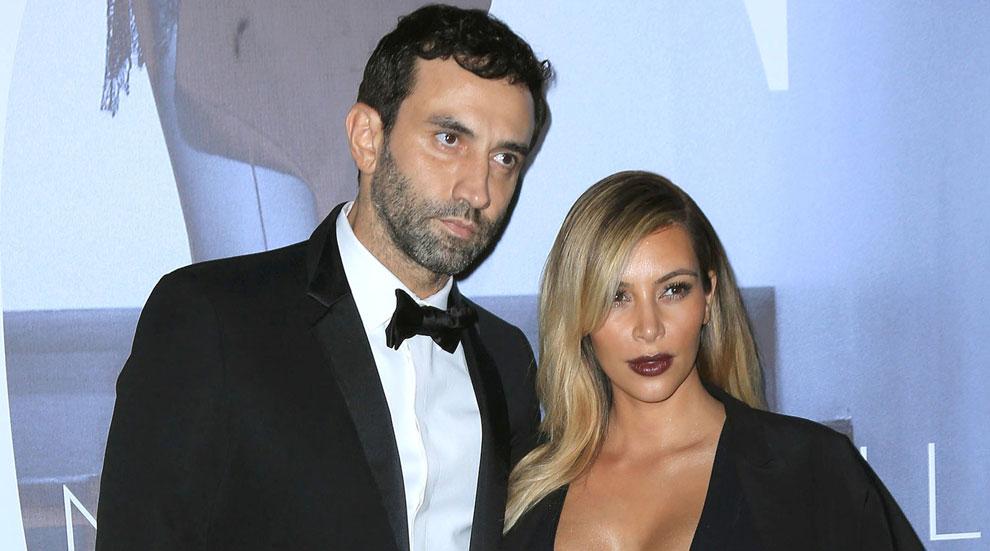 Riccardo Tisci is fiercely loyal when it comes to his friends, so when the wolves of fashion came after the Givenchy director for getting chummy with Kim Kardashian and hubby Kanye West, he carried on anyway – and created two fashion icons in the process!
When asked about his many friendships with controversial stars, Tisci shared that he surrounds himself with people he likes, regardless of their reputation or resume.
Article continues below advertisement
"If I like somebody, I like somebody. If I don't like somebody, I don't like somebody," Tisci told Details in a recent interview.
He added: "I dress people even when they don't have an Oscar nomination or they don't have an album out. If they're my friends, I respect them to the end. And you need to feel people stay with you because they love you, not only as an artist, but also as a human being. Look at Kanye and Kim — at the beginning I was the only one."
The designer went on to say that "nobody" in the fashion community would accept Kim when they first met, and it was his collaborative effort with Kanye that launched her into fashionista stardom.
"Kanye and me, we did it together. Every designer is dying to dress her now," Tisci said gleefully.
Since then, Tisci has remained one of Kimye's closest pals and top choices for fashion advice.
"I didn't care what people thought about Kim," he explained. "In the beginning, I met her because of my respect for Kanye, and then I liked her a lot and we became friends. I got killed because of this. But I didn't care. That is a friend, you see."
"That is why, when they got married, they asked me to dress them. They say, 'You've always been with us. You've been a real friend.' If I like somebody, I like somebody. If I don't like somebody, I don't like somebody."
Nothing beats having friends in high places!