Exclusive
Homeless Housewife? Former 'RHOC' Star Peggy Tanous Facing Foreclosure After Missing 75 Mortgage Payments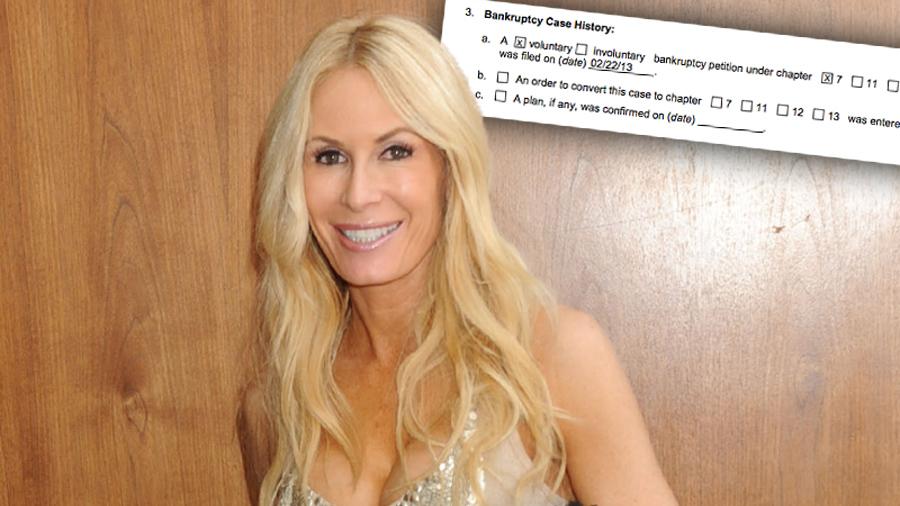 Former Real Housewives of Orange County cast member Peggy Tanous could soon be without a real house as a bank wants a bankruptcy judge's permission to take the one she's lived in for the last eight years, according to court papers obtained by RadarOnline.com
U.S. Bank claims Tanous has missed the last 75 monthly payments of $6,000 and that she owes the institution $1.54 million on the Irvine, California, house that's worth just just $840,000. Tanous also owes $300,000 to another bank on a second mortgage on the house she bought in 2006, the court filing says.
Article continues below advertisement
The house was just just three days away from a foreclosure sale when Tanous filed for voluntary Chapter 7 bankruptcy in February 2013. The bank is asking the judge to lift the automatic protection from foreclosure because she has no equity in the property.
Court documents show her annual income is just $30,000 a year since she left the reality show in 2012. Her only income appears to be $2,500 in child support from ex-husband Micah Tanous, although she's never publicly acknowledged the divorce.
And she can't plan on Bravo paychecks to save the day: A source recently told Radar she "hasn't been asked back" to film RHOC again.