Authorities Investigating If Bob Simon's Driver Was Speeding & Other New Developments In Deadly Accident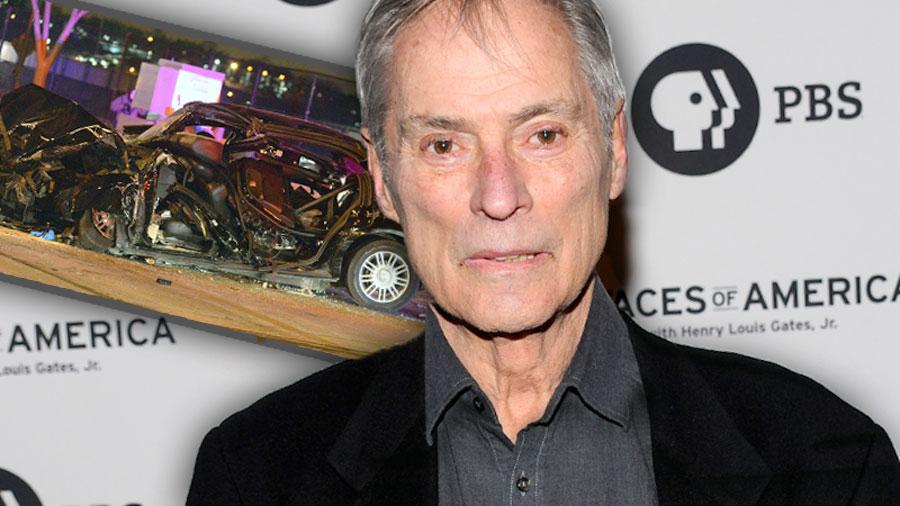 According to reports, officials are looking into whether 60 Minutes journalist Bob Simon's driver, Reshad Abdul Fehad, was speeding before he crashed into a Mercedes and then slammed into a pedestrian expansion on New York City's West Side Highway Wednesday evening.
An eyewitness told Radar that there were frantic efforts to revive the victims at the scene with CPR after they were cut out of the Lincoln Town Car, but Simon, 73, later died at St. Luke's Roosevelt Hospital from head and stomach injuries. The 44-year-old livery cab driver remains in serious condition at Bellevue.
Article continues below advertisement
Fedahi's driving record reportedly contained nine cleared suspensions and two moving violations.
The New York Daily News revealed that Simon's devastated widow was seen on the phone and pacing her Upper West Side apartment this morning.
"It is such a tragedy made worse because we lost him in a car accident, a man who has escaped more difficult situations than almost any journalist in modern times," 60 Minutes Executive Producer Jeff Fager said. "Bob was a reporter's reporter."
Simon's final 60 Minutes segment, which covers the Ebola epidemic and was produced by his daughter, Tanya, will air this Sunday.
After a nearly 30 year career as a war correspondent for CBS News, Simon was captured by Iraqi forces during the Gulf War in January 1991, and spent 40 days imprisoned. That experience became the basis of his book, Forty Days.
In 1996, he joined 60 Minutes as a correspondent, and became a correspondent for 60 Minutes II in 1998.