Nicki Minaj Reveals Tour Manager Was 'Stabbed' & 'Killed' Last Night —Second Team Member In Critical Condition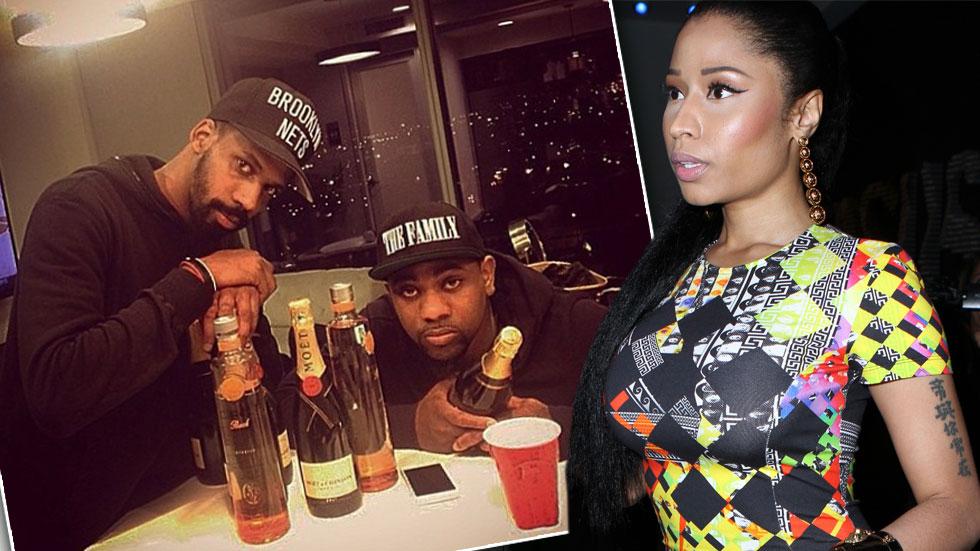 Nicki Minaj has announced some tragic news on Twitter.
"Two members of my team were stabbed last night in Philly," she wrote today. "One was killed. They had only been there for two days rehearsing for the tour."
The man murdered has been identified as Minaj's tour manager, De'Von Pickett, 29, while a second team member, Eric Parker, 27, is currently listed in critical condition.
According to local news station NBC 10, witnesses say the men got caught up in a bar fight that may have involved an employee who was recently fired.
Article continues below advertisement
The station reports the Feb. 18 argument reportedly occurred around 2 a.m. at Che Bar & Grill on Stenton Avenue in Philadelphia's West Oak Lane neighborhood.
"We believe that both of the victims, as well as the perpetrator, were all inside of this bar and that's when an argument started," said Chief Inspector Scott Small.
The fight then spilled outside and the alleged former employee pulled out a knife.
Pickett, Minaj's tour manager, was stabbed to death, and Parker was rushed to the hospital with multiple stab wounds to his side.
"We believe he is going to survive his injuries," said Small.
NBC 10 reported that investigators believe a Philadelphia Police crime camera and business surveillance cameras possibly captured at least part of the incident.
The suspect in the stabbing spree was last spotted fleeing the scene in a gray Buick LeSabre.
Sadly, Pickett's last tweet posted yesterday read simply: "Be Great." He had also tweeted followers: "Namaste" and "LIFE" just hours before he was killed.