Exclusive
Nicholas Brendon's Estranged Wife Claims 'Criminal Minds' Star Cheated In Secret Video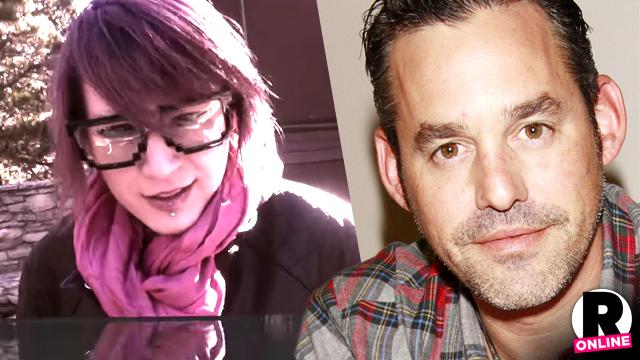 Nicholas Brendon had one wild week. Just days after the Criminal Minds actor, 43, announced his split from his wife of five months, Moonda Tee, RadarOnline.com exclusively revealed he was arrested in Florida and charged with grand theft and criminal mischief.
But no one has heard from his estranged wife— until now.
RadarOnline.com has learned that Tee, a short film producer, has been making emotional videos documenting her life post-split and posting them for friends on YouTube.
Article continues below advertisement
In one seven-minute film posted on November 17, 2014, the Classic Moonda Productions founder heads to the Grand Canyon with her dog, Baxter.
"Nick and I always wanted to go because he'd never been, but instead Baxter and I are gonna go," she tells the camera.
While talking to a park ranger, she then reveals the cause of her split, which occurred three months before Brendon's official announcement— and just one month after the Las Vegas wedding.
"So I just found out that my husband cheated on me, and I'm looking for a nice beautiful place, secluded, to go and primal scream into the abyss," she says.
Tee then travels to an open fire pit, where she decides to burn painful words, including fear, liar, and failure, written on pieces of paper.
"I am not a failure," she insists. "I am a good person and I don't deserve to get sh*t on. So let's burn it, shall we?"
Article continues below advertisement
She also recounts a few of her estranged husband's grating habits.
"Teeth scraping forks. I would tell him that that sound to me is like nails on a chalkboard. That hurts!" she fumes. "And you know what, he still did it. He didn't care."
She then throws her ashes into the Grand Canyon.
In the video description, Tee claims to have "proof" of her husband's infidelity.
"Who are you to tell me that the way I'm coping with my recent life-change is wrong?" she writes. "People like you are the reason so many stay silent in embarrassing situations."
Meanwhile, rehab alum Brendon's rep said in a statement that the Buffy the Vampire Slayer alum is "battling a disease" and is sorry he trashed his Fort Lauderdale hotel room last weekend. He was previously arrested in October for creating chaos in an Idaho hotel lobby.
When reached by RadarOnline.com, a rep for Brendon had no comment on Tee's cheating allegations.
Watch the entire video below.