Exclusive
Former 'RHOC' Star Lydia McLaughlin: The Holy Spirit Told Me To Storm Out Of Reunion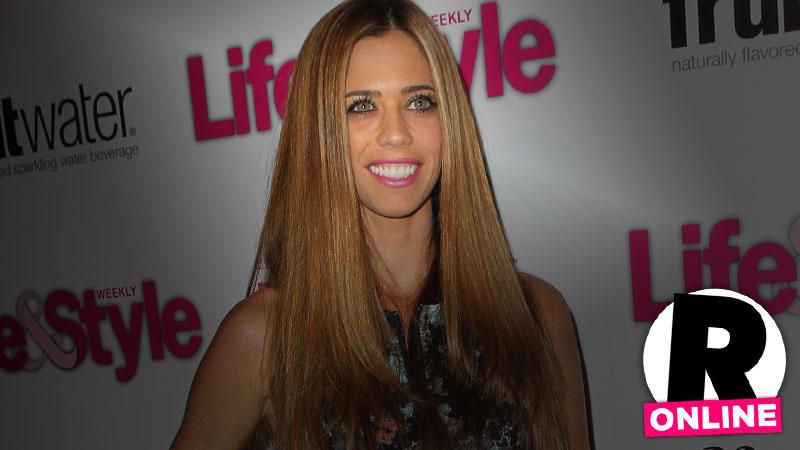 Lydia McLaughlin is certainly one of the holiest of all the Housewives.
The Real Housewives of Orange County alum and fervent Christian, 33, claims she abruptly left the season 8 reunion in tears because a religious voice urged her to do so.
"I sensed the Holy Spirit inside me saying, 'You don't have to be here,'" the Beverly Hills Lifestyle editor writes in her upcoming memoir and advice book, Beyond Orange County: A Housewives Guide to Faith & Happiness (out April 14). "So I stood up and walked off the set."
Article continues below advertisement
Though McLaughlin wasn't involved in the fight between costar Vicki Gunvalson, 52, and her daughter Briana Culberson, 27, in the minutes before her abrupt departure, she says she was still crushed by the conflict.
"No one was attacking me. I wasn't crying because I was personally upset; I was full of sorrow for the brokenness in the room," she explains. "…I felt empathy for Vicki and Briana. They were having real, deep-rooted family drama, and it was presented to an audience as entertainment."
MORE ON:
The Real Housewives of Orange County
The reunion was the last time fans saw McLaughlin on the Bravo series, because she ultimately decided to quit the show after just one season in 2013.
Though she claims her intentions were originally to "glorify God" on the reality hit, she admits she was skeptical about her motivations for taking on another season.
"As I prayed about the decision, I didn't feel in my heart of hearts that I was called by God to do another season of the show," she writes in her book. "My true motivation for doing the show again was based more on the worldly benefits…I had gotten a taste of fame and recognition, and it was fun. The money the network offers you is enticing. The dresses and makeup and all things girlie were tempting."
McLaughlin, a mother of three young sons, originally told Star magazine she left the show because she wanted to focus on expanding her family with entrepreneur husband Doug, 34.
Did Lydia quit the show for the right reasons? Sound off in the comments.