'Bravo Cindy Crawford'—Leaked Unretouched Photo Shows Supermodel's Imperfect Body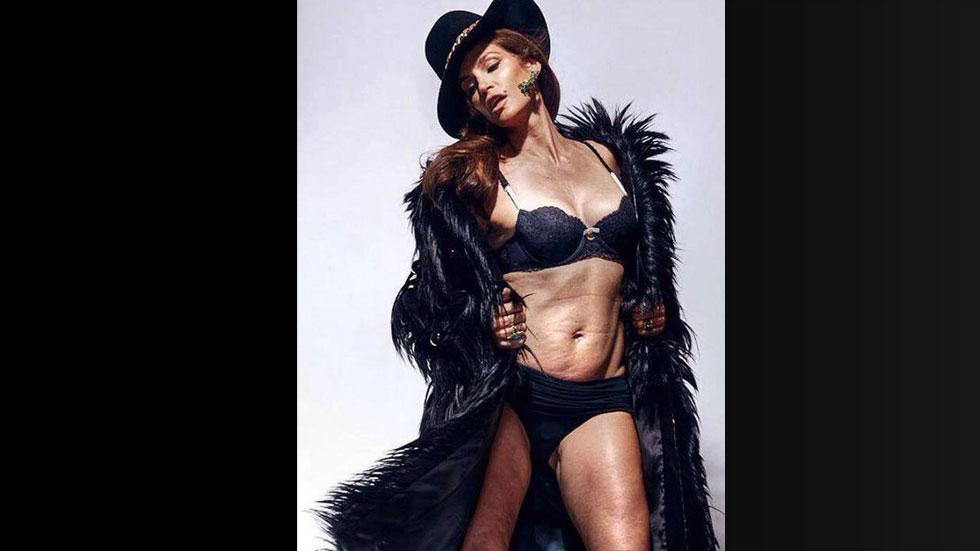 A photo of iconic supermodel Cindy Crawford has surfaced that shows her body as it really is—flaws and all.
The image reportedly first came to light when the British news anchor Charlene White posted the revealing image on Twitter and praised the supermodel by telling her to "take a bow Ms. C."
Actress Jamie Lee Curtis, who has posed for magazines without the aid of Photoshop, also praised the star. "Bravo Cindy Crawford," she said of the 48-year-old model. "Beauty is truth, truth beauty, that is all Ye need to know on earth, and all Ye need to know."
Article continues below advertisement
But it seems Crawford may have been completely okay with keeping her secret.
"It's origins are actually from a December 2013 cover story from Marie Claire Mexico and Latin America," the publication wrote on its website. "It appears that this unretouched version is a leak."
Still, Marie Claire praises Crawford: "No matter where the photo came from, it's an enlightenment—we've always known Crawford was beautiful, but seeing her like this only makes us love her more."
Despite the controversy, Crawford recently shared her positive approach to growing older. "I really think—at any age—it's learning to be comfortable in your own skin," she said.
"If women would treat themselves with the same kind of love they give to their friends, that would be such a great gift we could give ourselves. What makes you the most attractive is self-confidence. That's what people see."