Exclusive
Creating Kardashian! Kim's Makeup Artist Tells All -- 'She's One Of The Most Beautiful Women'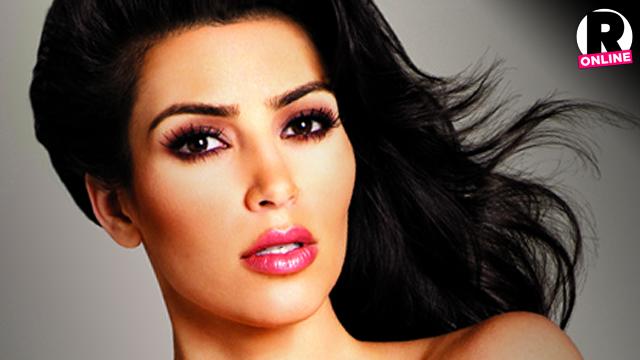 Kim Kardashian has one of the most recognizable faces in the entire world and RadarOnline.com has learned the reality star's secrets from her makeup artist.
"She is one of the I have ever worked with!" says Stephen Moleski, who has appeared on countless episodes of Keeping up with the Kardashians and worked on the entire Kardashian family for nearly a decade.
"When I started working with her, I realized that she could be a makeup artist herself because she had just as much makeup in her bathroom as I did," jokes Moleski.
Article continues below advertisement
And Kardashian is the perfect client, he continues. "From her skin texture, to her proportion, to everything, Kim is a brilliant canvas, so it is kind of inevitable that she was going to be more beautiful."
"The best thing about working with Kim is that she was always creative. She would do a variety of looks from the baby doll, to the smoky eyes," notes the beauty professional. "What has kept Kim who Kim is, is that she isn't afraid to try new things."
But 34-year-old Kardashian has beauty and brains — and her bank account is proof.
According to Moleski, "I wouldn't be where I am at if I hadn't seen how their family works and runs. They are all really smart business people."
That includes Kardashian's mom, Kris Jenner, who Moleski reveals started the family's obsession with the smoky eye.
"The first day that I worked with Kris was for a baby shower. I am thinking this is a mother and she is going to want something fresh. She said, 'Give me the kitchen sink and I want dark smoky eyes.'"
Article continues below advertisement
"It just kind of played into the popular look," says Moleski of why the technique he "always did" became so successful. "From that point on, they all gravitated towards the dark smoky eyes."
And he gravitated toward 59-year-old Jenner's smart business savvy. "One of the best pieces of advice I ever got was from Kris, actually," reveals Moleski, whose other clients include Carrie Underwood, Mel B, Nicole Scherzinger, Julianne Hough and Kim Zolciak.
"Kris told me to work smarter, not harder," he says. "I have followed that piece of advice for my entire career."
"Kris Jenner taught me to brand myself and I, in turn, came up with a super success eyelash line called Smoke and Mirrors Beauty," Moleski says of the line, whose customers include Jennifer Hudson and Miranda Lambert. "Thank you Kris," Moleski says.
Do you think that Kim Kardashian is naturally beautiful, or is makeup responsible for her fame and fortune? Let us know in the comments below.