Kim, Khloe, Kylie & Baby North Survive Car Accident Heading Home From Vacation In Montana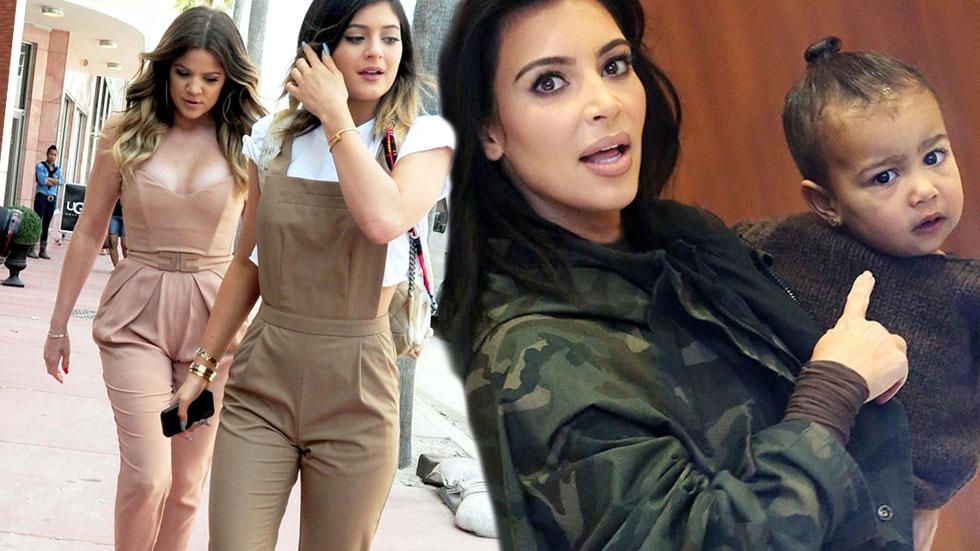 Just two weeks after Bruce Jenner was involved in a horrific car crash comes news that his daughter, Kylie Jenner, and step-daughters Kim Kardashian and Khloe Kardashian have been in a car accident.
Khloe was reportedly driving Kim and her daughter North as well as Kylie through Bozeman, MT in a GMC Yukon, when the incident occurred. Their car was hit by snow which was kicked up by a passing semi-truck. The snow hit the windshield, blinded Khloe and then she swerved and hit a patch of black ice.
Article continues below advertisement
The car went into oncoming traffic and then landed in a ditch. Miraculously there were no injuries. Police said there were no citations issued.
The sisters were on their way home from a ski vacation.
After the accident, Kim tweeted, "Thank you God for watching over us and keeping us safe."