Kelly Clarkson Says Her Baby Won't Be Having A Playdate With North West -- Find Out Why!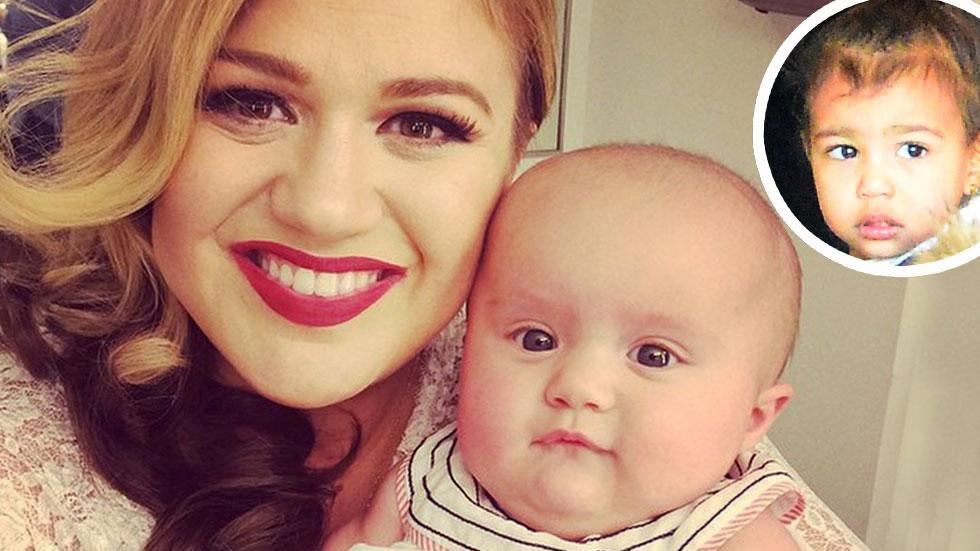 Kelly Clarkson's baby River Rose is only eight months old but the celeb mom is already mapping out her daughter's social life and it doesn't include a playdate with North West.
"I don't think my kid would be talented enough to hang out with Kanye's kid. Apparently not many people are," Clarkson said in an audio interview with Heat magazine about the 20-month-old daughter of Kanye West and Kim Kardashian. "I live in Tennessee, I honestly don't hang out, unless they're country stars, I don't really hang out with celebrities."
Article continues below advertisement
Still, Clarkson is already imagining River's future wedding. "Have you seen Wiz Khalifa's little boy? He was on the Grammys red carpet and I want River to marry him - it'd be so cute," she joked.