Heidi Montag's Father Abandoned By Family Following Arrest On Child Sex, Incest Charges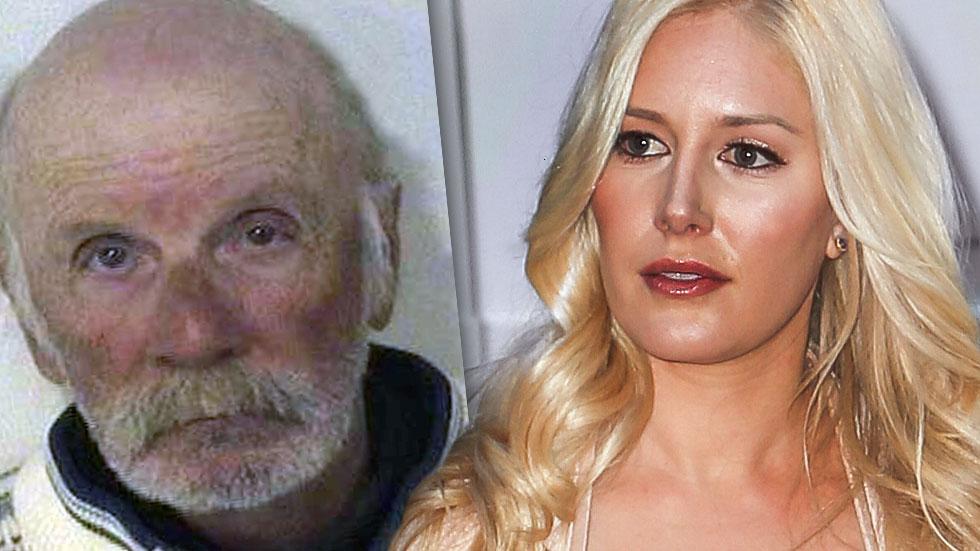 Heidi Montag's father William has not had any support from his family after he was charged with child sex and incest crimes last week.
As RadarOnline.com previously reported, The Hills star's father was taken into custody in Aspen, Col. Thursday in connection with sex assault on a child and incest, with the arrest affidavit citing more than 50 separate incidents between 1996 and 1998 involving oral sex and sex toys. (Officials said neither Heidi, 28, or sister Holly, 31, was the victim in question.)
Article continues below advertisement
The 67-year-old Montag, eyewitnesses told Mail Online, didn't receive any family visits Sunday while in custody at Pitkin County Jail, where he sticks out as one of the institution's older inmates.
"His life is in ruins now -- even if he's proven innocent that dark cloud will still loom over him," family friend Melody Morris told the outlet.
William's wife Terri Montag abruptly left the area the same day he was arrested, Morris said, adding that she texted her asking her to "look after and feed my dogs," but didn't get into specifics about the family's ongoing legal issues.
"I haven't asked her about the case because it's so awkward," Morris said, noting that Terri "could be anywhere" at this point.
"She hasn't told me where she is or when she'll be home -- just that I'm in charge of making sure her dogs are fed and watered," she said. "It's a difficult situation for me to be in but nobody knows how they'll react until it happens to them -- I'm just helping Terri."
Araphoe County Sheriff's Capt. Larry Etheridge said that when questioned about the allegations, William Montag "did not admit guilt" and "denied it all."
The investigation into the reality TV father had been ongoing since June, the lawman said.
Montag faces up to 12 years and $750,000 in fines, if convicted on the charges; neither of his daughters had publicly commented over the arrest on their Twitter pages.