Farrah Abraham Celebrates Valentine's & One-Month Anniversary With New Boyfriend – Plus, No More Trout Pout!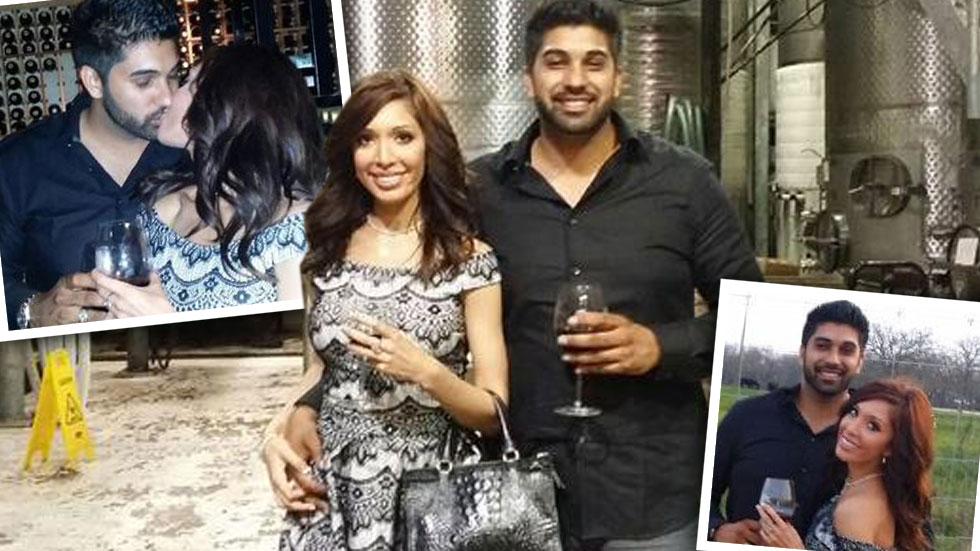 2015 has kicked off with many new experiences for Farrah Abraham – including a new man!
The reality star's new boyfriend has been around for a solid month now – an eternity considering her track record – and they're looking pretty darn happy together!
Earlier this month, Abraham made headlines for getting botched lip injections that left her pout disturbingly swollen.
After visiting the ER, Abraham debuted her new (and improved) lips along with Simon Saran, the lucky fellow she's been dating for several weeks.
Article continues below advertisement
Abraham shared their Valentine's festivities, including a wine-tasting pic she captioned: "Cheers to the best V-Day so far ❤ #Winetasting"
Considering the Back Door Teen Mom's track record – sex tapes, erotic novels, and "adult" toys – this guy must be some sort of super hero for making it to a one-month anniversary.
But judging from their Twitter photos, this young bloke still looks happy to be with the infamous teen mom, doesn't he? Here's to another month of Farrah Paradise!
Do you think they're a happy couple? Sound off in the comments below!