Pretty Boy: Eddie Redmayne Looks Like Jennifer Garner In Hilarious Drag Play –- Watch The Video Blast From The Past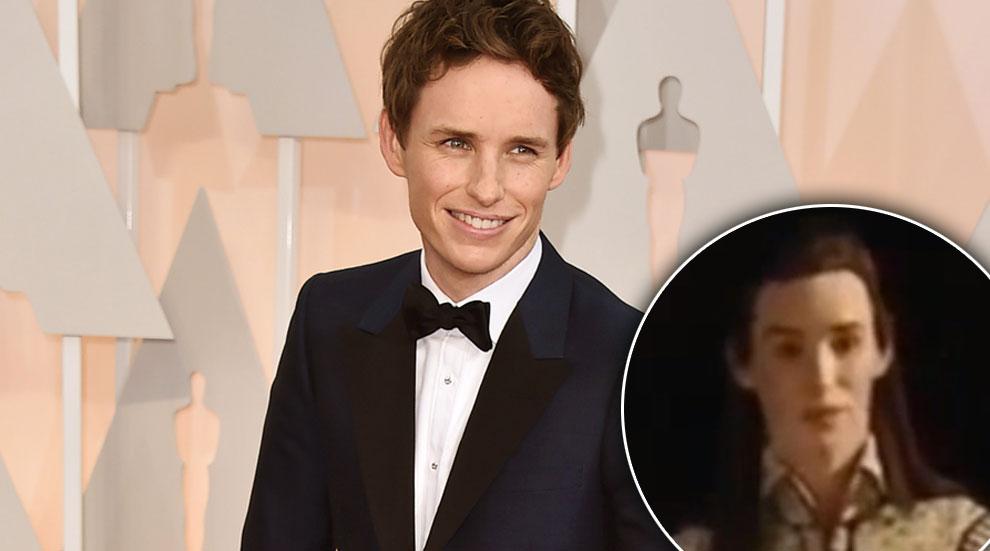 Sure he's a certified hunk who's won an Oscar, but did you know that Eddie Redmayne once portrayed a woman on stage?
That's right! Back in 2002, the Theory of Everything actor played Viola in a production of Shakespeare's The Twelfth Night.
While he makes for a very pretty girl, Eddie never realized he's a dead ringer for Hollywood actress Jennifer Garner – until Conan O'Brien pointed it out.
Watch the video On RadarOnline:
Article continues below advertisement
In an interview, Conan brought up a picture of him dressed as Viola, complete with a straight brown wig and rosy cheeks.
"Someone noticed you bear an uncanny resemblance to Jennifer Garner," Conan joked.
Redmayne laughed, "That is the greatest compliment I've ever heard!"
Of course, now he's being complimented for his award-winning performances on the big screen. But it wasn't always smooth sailing for the Brit. Redmayne admitted that his looks always made him feel like an outsider by Hollywood standards.
All that changed when he landed the role of fellow Oscar winner Julianne Moore's son eight years ago.
Onward and upward, Eddie! Though we'd love it if you played a woman on stage again…
Do you think Eddie resembles Jennifer Garner? Sound off in the comments below!