Fake Out! Unedited Behind-The-Scenes Footage From New Cindy Crawford Commercial Released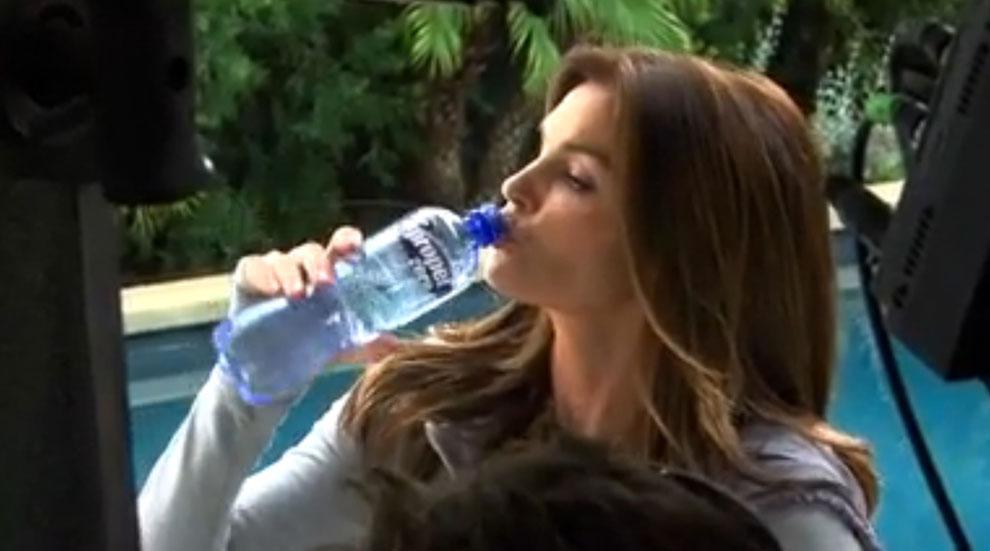 RadarOnline.com has obtained video showing Cindy Crawford shooting a commercial for Propel Water in Los Angeles.
The behind-the-scenes footage gives viewers a glimpse into how her carefully constructed commercial image is orchestrated by a crew doing multiple outtakes of various "impromptu" scenes.
The supermodel runs out of the house with a dog in one shot, followed by a closeup of her sipping water and then playing a game of ball with some children in the backyard.
Article continues below advertisement
As RadarOnline.com reported, an unretouched photo from 46-year-old Crawford's recent shoot with a magazine recently leaked. It exposed what her body really looks like without the help of Photoshop and other show business tricks of the trade.
"It's origins are actually from a December 2013 cover story from Marie Claire Mexico and Latin America," Marie Claire wrote on its website. "No matter where the photo came from, it's an enlightenment—we've always known Crawford was beautiful, but seeing her like this only makes us love her more."
WATCH FOOTAGE FROM CRAWFORD'S COMMERCIAL