How Kim Found Out: Bruce Reportedly Stole Her Lingerie, Hid It In His Closet!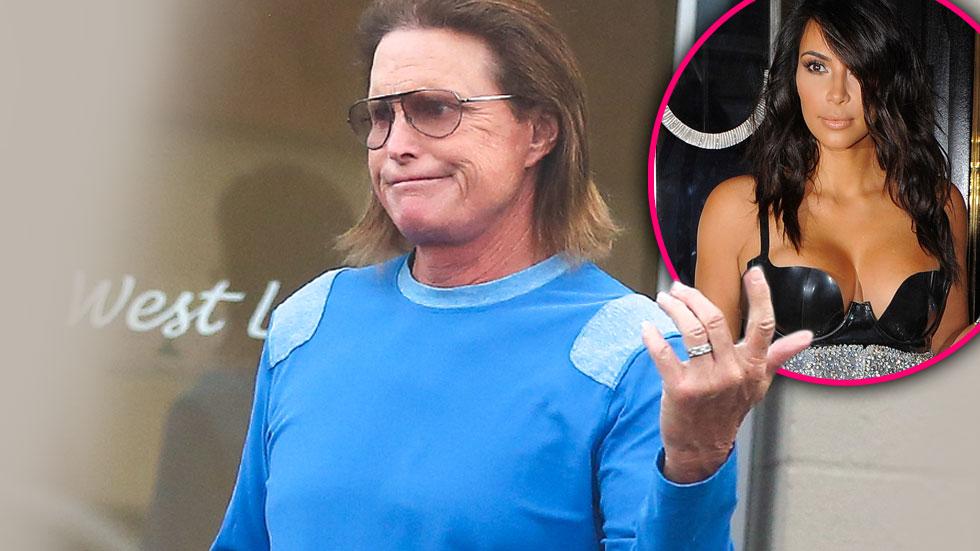 Kim Kardashian was the first family member to break the silence about her former stepfather Bruce Jenner's transformation— and according to a new report, the reality star has been in on the secret for a very long time.
According to In Touch, the 34-year-old discovered the Olympic hero's shocking truth years ago when she discovered her lingerie was missing.
"She'd ordered expensive French lingerie but it never arrived," a source tells the magazine. "She asked her maid where it was and the maid took her to Bruce's closet and showed her."
Article continues below advertisement
But the normally stoic Kim didn't react so well.
"She was angry," adds the source.
Years later, another family member isn't so thrilled with the 65-year-old's transition into womanhood.
Bruce's cousin, Jeffrey Day, tells In Touch he would be supportive, but would feel "disappointed" if the rumors prove to be true.
"I would be very surprised if it were true and I would be disappointed," Day says. "I would let him know that that's not how God wants him to be."