Bloody Brawl! Bobbi Kristina Brown's Aunt Reportedly Attacks Cousin At Atlanta Hotel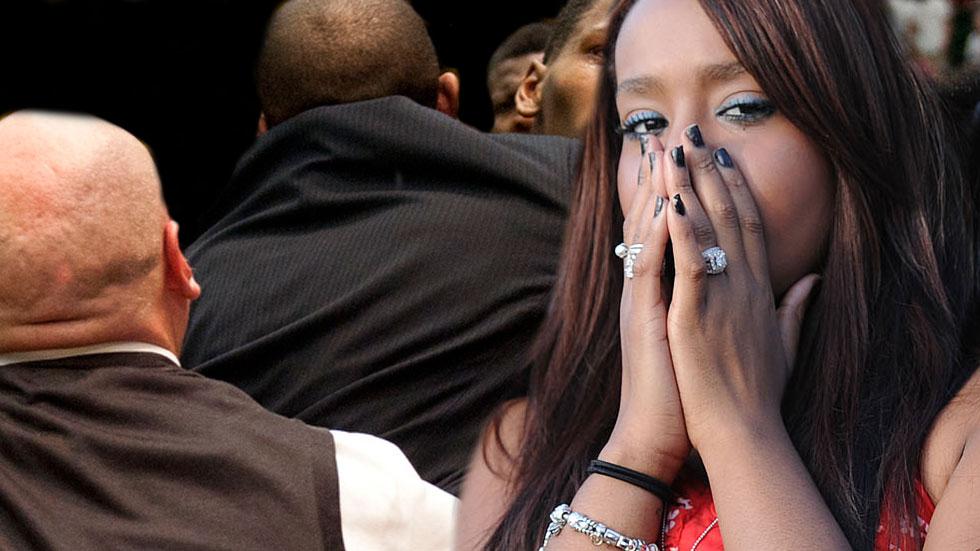 Tensions are coming to a head as doctors reportedly tell family members they can no longer do anything to save Bobbi Kristina Brown's life.
Two relatives of the troubled 21-year-old, who was discovered unconscious in her bathtub last Saturday, allegedly broke out into a violent brawl Friday morning at the W Midtown Atlanta hotel, where loved ones are taking breathers from their constant hospital vigil for the late Whitney Houston's daughter.
Article continues below advertisement
According to Atlanta Police, Bobbi Kristina's aunt Tina Brown, her father Bobby Brown's sister, hit the former New Edition frontman's cousin Shayne Brown in the head with a bottle at 1 am.
After suffering lacerations to the head, "Mr. Shayne Brown chose to drive himself to the hospital. Mrs. Tina Brown left the scene before police arrived," an APD spokesperson says.
Tina's motives for beating Shayne are not currently clear.
However, Bobbi Kristina's heartbroken father, who turned 46 yesterday, remains focused on his little girl. He was spotted taking a smoke break outside the Emory University Hospital, where the aspiring singer remains on life support.
"She's good," he told Access Hollywood about his daughter. "We're praying."
He also denied she was taken off a ventilator, slamming reports as a "flat out lie."