Exclusive
Sexy Duggar Gets A Spinoff? Aspiring Singer Amy Spills On TV Series, New Country Tune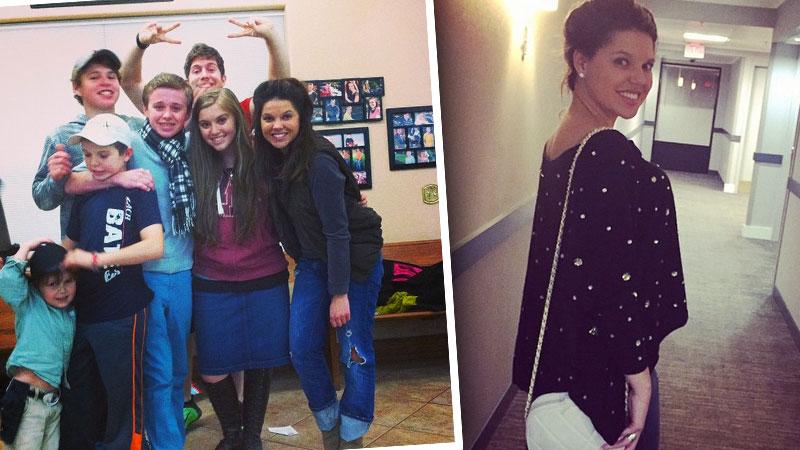 Amy Duggar often appears on her aunt and uncle's series, 19 Kids And Counting, and even shot two of her own TLC specials— but the Christian clan's wild child cousin could soon be getting her own spinoff series, RadarOnline.com can reveal.
"If they film my real life in Fayetteville with my boyfriend, yeah we would do that," Arkansas native Amy, who has been dating longtime friend Dillon King for three months, exclusively tells RadarOnline.com. "If they wanted to, we would!"
Article continues below advertisement
But it wouldn't be nearly as conservative as her relatives' sweet TLC show, she assures fans.
"It would be a very different type of show," laughs the 28-year-old, who dons sexy bikinis at the beach and takes smooching selfies with King. (Her uncle Jim Bob and aunt Michelle's 19 children are forbidden from kissing or even hugging before marriage.)
But even if the TLC cameras fail to follow her every move, Amy will still be in the spotlight. The aspiring country singer exclusively tells RadarOnline.com that her new tune, "Different," will soon hit iTunes and the radio.
"It's a Christian song," she reveals. "It has a good message. 'I want to be different, Jesus, just like you.' We all have a greater meaning."
She already has two big fans in her family. When King was hospitalized following a car crash last month, Jim Bob and Michelle paid the couple a visit and previewed the new song, which they "loved," raves Amy.
But she's determined to spread her fan base much further than her native Arkansas.
"With the two specials that I did, it shows that I can sing. It doesn't show I can hold a note, though," she explains. "I want to get that across. I want people to know that I'm not doing it for fame or the Duggar name. I love to sing. If the cameras follow me, cool. If not, cool!"
Are you excited for cousin Amy's new music? Sound off in the comments.