Amy Duggar Reveals Secret Conflict With Strict Uncle Jim Bob: 'He's Not Going To Control Me'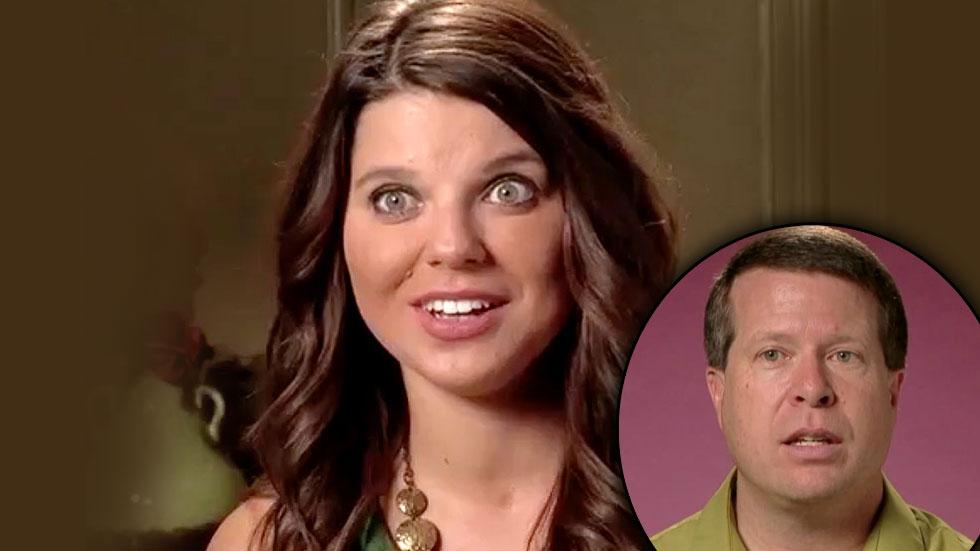 Amy Duggar and her uncle Jim Bob often live in harmony— but the aspiring singer's social media moves often irk the fervent Christian fundamentalist.
When the bubbly 28-year-old posted a photo of her and boyfriend Dillon King sharing a New Year's Eve smooch earlier this year, Jim Bob, who forbids his own children from kissing before marriage, felt she had crossed the line.
"He said, 'I saw ya'll kissing!' and gave me a look," Amy, who identifies as Christian, exclusively tells RadarOnline.com.
Article continues below advertisement
But she wasn't intimidated by the 19 Kids And Counting patriarch, 49.
"I said, 'Yeah but there's plenty more that I can save up for the wedding night!'" she recalls. "Kissing is an adorable thing to do with someone you care about."
https://instagram.com/p/xTPk7uNkAq/?modal=true
Amy, who sports sexy bikinis in the summer and dates in the typical American style than abide by the strict Duggar courting rules, says she understands conflict is sometimes unavoidable with her uncle.
"I kinda get under his skin, but he's not going to control me, and I don't think he wants to control me," she explains. "He has no reigns over me. He doesn't know what I'm going to do next."
Though the TLC show's fans often criticize her laid-back behavior, she refuses to conform to her family's ultra-conservative lifestyle.
"I'm not going to change who I am to have a certain image," she insists. "I'm the free spirit of the family. I'm not being rebellious; I love my family. I just have to be true to myself."